Evaluating your teaching practice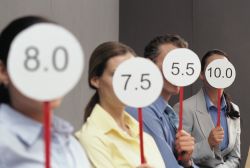 This page has developed alongside the Teaching and Learning Development Event on Evaluating your teaching to look at different ways that people teaching in higher education can examine their own teaching as a first step towards developing their practice and enhancing student learning. This individual and sometimes quite personal activity is a crucial building block in the quality enhancement processes of the university as a whole.
When evaluating your teaching it is important to gather feedback from a range of people. Students provide feedback on modules, and that can be very helpful in thinking about your role and effectiveness, but you may want to consider some additional ways of gathering student feedback, getting feedback from colleagues and using insights from marking to inform the development of your practice. For example, you might ask a colleague to lead a feedback activity by chairing a discussion with your students or using the nominal group technique (NGT).
Formal feedback from students is collected by the online Evaluation Questionnaire which contains a common set of quantitative questions plus space for two optional department-level questions and scope for written comments. A summary of results is published in Sussex Direct, but as this is geared towards evaluating modules it may not give you all the information you need from students to develop professionally.

There are many informal methods for finding out what your students think about the sessions you have taught, but before embarking on a feedback activity it is worth thinking about what exactly you want to know from your students as this will help to determine how you go about collecting the information:

If you want high returns, do it in class, keep it short & simple.

Consider whether you want individual views or group consensus / discussion.

If you want to know what is most important build in some ranking activity (individual or group).

If you want honesty design in anonymity.

Here are some examples of quick & easy ways of getting feedback from students:

Clickers - the personal response system clickers we have available at Sussex have been used by some colleagues to collect feedback from students. You can read more about that and other uses of clickers in RUSTLE.

Study Direct forums can provide an out-of-class space for students to offer feedback or make suggestions and for them to be discussed.

At the end of a lecture you can gather quick feedback by including one of these feedback question slides and getting students to write answers on scraps of paper or post-its which can be collected as they leave.

Stop, Start, Continue - Using cards or post-its ask students to write down one thing you / the course should stop doing, one thing you / the course should start doing and one thing you / the course should continue doing.
Diamond 9 - The weaknesses of stop, start, continue (or any activity that asks for a particular number of responses) is that all responses have equal weight, whereas students might feel more strongly about some than others. If you want to find out which are the things people, either individually or as a group, feel are most important you need some sort of ranking activity like the Diamond 9. Students are asked to write comments on post-its, then in groups arrange them in a diamond pattern with the 1 most important at the top, then 2 in the second rank, 3 in the middle, 2 in the 4th rank and the 1 least important at the bottom. This link will take you to a longer discussion of Diamond 9 with illustrations.
Postcard to the next group - Ask students to write a short message to the next group of students taking the course, telling them what to expect.
Suggestion box - Especially useful with big groups of students, you have a box always in the room and ask people to pop notes in with suggestions at any point in the term. You might want to include content and/or process (topics or concepts understood / not understood, organisation, teaching and learning methods). For this to work you need to be sure to read and respond to this feedback on an ongoing basis so students see some point in giving the feedback.
These resources on gathering your own student feedback from the University of Sydney offer further suggestions on collecting and using feedback from students.