Peer Assessment and Feedback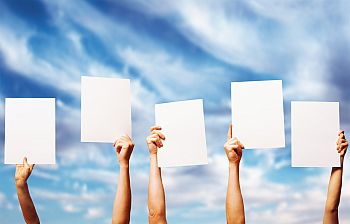 There is increasing interest in peer assessment or peer review and feedback. This page will introduce some of the advantages and challenges of using these types of activities and outline some ways to start. We will use 'peer assessment' as shorthand throughout this page, but in most cases these activities need not include all the elements of formal assessment and are often therefore referred to as 'peer review'. What is key to both peer assessment and peer review is the feedback that students get from their peers - and the invisible feedback they get in the process of assessing or reviewing someone else's work.
In addition to the external resources mentioned on this page there are a number of resources on peer assessment in the TLDU Web Links.
What exactly is peer assessment and feedback?
Peer assessment and feedback involves students looking at each other's work and assessing it against pre-agreed criteria. They then give each other feedback on the work. This can be done in a classroom but increasingly technology is being used to facilitate peer assessment and feedback. Some peer assessment schemes start by involving students in formulating the marking criteria – as outlined by Paul Orsmond in Self and Peer Assessment. More often, however, a peer assessment activity is used to acquaint students with pre-existing criteria. Sometimes peer assessment is used summatively (that is the marks received count towards the grade for the course) but more often it is used formatively, to provide support and feedback that enables the student to produce better work when it comes to summative assessment. For example, students might give each other feedback on a draft essay so that the final essay can be developed.
What is the point of peer review or assessment and feedback?
Formative feedback is crucial for students and generally they expect to receive such feedback from a tutor, but graduates are expected to be self-motivated and self-monitoring lifelong learners, so providing opportunities for undergraduates to develop self-evaluation skills is important. You can read more about the impact of peer assessment on graduate attributes in The foundation for graduate attributes:developing self-regulation through self and peer-assessment by Professor David Nicol.
Peer assessment and feedback activities give students opportunities to:
Internalise the criteria: Assessing someone else's work means understanding and applying the grading criteria, so in the process of peer assessment students get a better understanding of the standard expected of their own work. The more peer assessment they do, the better that understanding will become and they will be better able to evaluate their own work.
Learn from examples: Seeing examples of how other people have tackled a task can provide valuable feedback on one's own attempts. Students may pick up tips for how to structure a piece of work, or see some of the pitfalls to avoid. Again, the wider the range of examples reviewed, the more that can be learnt.
Receive Feedback: The feedback that students give each other is likely to be different from tutor feedback. Although both should be related to the criteria, students are likely to write their feedback in a different way and may have a clearer understanding of what is really useful at that stage of the process.
How is peer assessment and feedback actually done?
The form your peer assessment and feedback activity takes is likely to depend on your discipline and the context of your course. There are a number of case studies included in Self and Peer Assessment which, although coming from Biosciences could be applied in other disciplines. In addition, you can read about how two Sussex colleagues, from Economics and Physics, have been using peer assessment / review and feedback in the Spring 2010 issue of RUSTLE. If you are interested in using technology to facilitate peer assessment and feedback you might like to consider using the 'workshop' activity in Study Direct.
How could I get started with peer assessment and feedback?
A good way to start with peer assessment and feedback is to get students to give each other feedback on seminar/tutorial presentations. If the presentations are not formally assessed it can be really useful to ask students to create the criteria against which the presentations will be assessed. The discussion around criteria will help students to think about what characterizes a good presentation and what they should be getting out of the activity as a presenter or listener. During the presentation, having a feedback template to complete helps students to focus and if the template includes 'one thing I did not understand' or 'one question I would like to ask' you have a good starting point for the post-presentation discussion.
Can peer assessment help with fairer grading of group tasks?
Apart from the benefits to students in terms of getting to grips with assessment criteria, learning from each other's work and receiving feedback from others, peer assessment has also proved to be an effective way of fairly grading group tasks. There is a growing literature on this and you can read more about it on the Assessing Group Work page. Essentially most models involve students grading each other's contribution to a group task process so that the tutor-given mark for the end product can be fairly adjusted to reflect individual inputs. There are a number of tools available to help with the practicalities of this method, but one of the keys to a successful outcome is to make the process very clear from the beginning so that students know the basis on which their contribution will be assessed. If students know that, for example, their final mark will depend on how many group meetings they attend, they are more likely to attend regularly. This is a situation in which it can be useful to engage students in the creation of the grading template so that they get the opportunity to think about and discuss the sorts of contributions to a group task that are necessary and their relative value.
What are the challenges of peer assessment and feedback?
Students rightly demand good quality feedback and are often anxious about assessment processes, so it is not surprising that there is often some initial student resistance to peer assessment and feedback. Students express concerns about showing their work to others, that peers are not 'qualified' to assess their work, that only tutors can give effective feedback and that the purpose of the activity is to reduce faculty workload. These concerns are diminished when the peer assessment activity is formative rather than summative, but there is ample evidence that peer assessment can be used reliably for summative work. Given these concerns, however, it is very important to explain the purposes and advantages of a peer assessment and feedback activity at the start. Often there is a benefit to the tutor in terms of reduced marking load, but more importantly the students are getting more feedback than would otherwise be possible as well as developing self-evaluation skills. Despite initial misgivings, students who have been involved in well organised peer assessment and feedback activities generally feel them to have been beneficial, so it is worth spending some time explaining your reasons for introducing the activity and discussing students' concerns at the start.
It is also worth thinking about whether or not to make the peer assessment activity compulsory. In practice this is only really achieved if it is part of the summative assessment process which can be done without having to use the student marks. You could, for example, make submitting a draft essay and assessing two peers' essays a required stage in the assessment process and give a small number of marks for having completed it, but still have the final essay graded by the tutor. These activities can be used on a voluntary basis, but take-up (and therefore benefit to students) is usually lower.