Innovation with learning technologies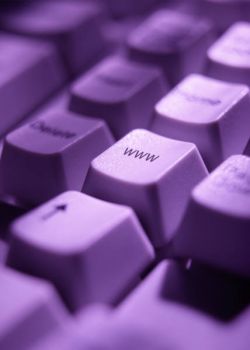 New technologies are opening up new opportunities for teaching and learning at university and around the world academics are developing new approaches. These events offer you the chance to explore the possibilities for your own practice. Further resources can be found in the Technology pages, the Ideas and Guidance section, on the RUSTLE blog and in the TLDU Web Links.
Forthcoming Events
Using Study Direct as part of your teaching - This workshop will guide you through many of the functions on Study Direct and discuss how SyD can be used to enhance the student learning experience. Thursday 30th May 2013, 10.00-12.00. Book for Using SyD as part of your teaching.
Technology Hands-on Drop-in. An informal opportunity to pop in to TLDU and have a go at a selection of learning technologies with help at hand. You can select from: Echo 360 lecture and personal capture; Personal Response clickers; interactive whiteboards; Livescribe pen; flip cameras and Study Direct. Tuesday 25th June 2013, 11.00-13.00 Book for the Technology Hands-on Drop-in.
Previous events
If you are interested in attending a future session on one of these topics please contact TLDU on tldu@sussex.ac.uk to add your name to a waiting list.
Developing Skills in the Science Curriculum, Lynne Mayne. The Science curriculum traditionally focused on developing students' knowledge and understanding of the relevant scientific field and related-technical skills. With widening participation and diverse educational backgrounds, there is a need to increase support for more generic skills that underpin learning. However, most science programmes have high contact hours leaving little time for additional teaching and support. In this presentation, we will consider the priorities for skills support and strategies for incorporating these into a busy curriculum. Our research on skills development in Biochemistry provides insight into the needs of today's students and both successful (and less successful) approaches to supporting students' learning.
An Integrated Approach To Encourage Student-Centred Learning: Just-In-Time Teaching and Peer Instruction, Marion Birch, University of Manchester - All first year Physics students at the University of Manchester (230-250 students) take Dynamics as a core module in their first semester. This module had traditionally received rather mediocre student feedback and the exam results were relatively poor compared with the other first year modules. Over the last few years we have changed the delivery of Dynamics quite radically by introducing several innovative teaching techniques; Just-in-Time Teaching, e-learning and e-assessment and interactive voting systems and Peer Instruction. The implementation of these techniques will be described and the outcomes discussed.
Learning by Enquiry - This session will look at approaches which are used to encourage independent learning and engagement at an early stage. Techniques discussed will include Problem Based Learning (PBL), Enquiry Based Learning (EBL) and Resource Based Learning (RBL). These methods are useful for bringing the research approaches and methods of a discipline to undergraduate students. A variety of case studies and ideas from different discipline areas will be used to provide ideas.
Play it again: Lecture or Personal Capture with Echo360 - Echo360 can be used to record a teaching session or a short explanation of something (video of tutor, slides and audio). Recordings are converted into podcasts or video for anytime, anywhere playback. Find out how to use Echo360 and consider some of the possible benefits to students in being able to revisit teaching sessions in their own time.
Teaching in the Fulton Building - A chance to consider how the facilities of the Fulton building seminar rooms, like interactive whiteboards and visualisers could be used in teaching. There is an option to stay on after the session to experiment with the facilities.
Learning Technology Showcase: Discussion Forums in Study Direct - This informal lunchtime session will focus on how Study Direct has been used to support Social Work programmes and two large undergraduate courses in Business and Management. THe session will offer practical advice and an opportunity to share ideas. It is part of a series to showcase how technology is used at Sussex to support teaching and students' learning.
LiveScribe Digital Pen Demonstration - The LiveScribe Digital pen is a tool for easily creating and sharing mathcasts (etc) without the need to be at a computer while recording the writing and audio. It may be of particular interest to anyone who works through equations, formulae or numerical data as part of their teaching. (more information on LiveScribe).
Using an Interactive White Board - This workshop is a hands-on introduction to the SMART boards used at Sussex and available throughout the new Fulton Building. A chance to try the board will be combined with discussion of the ways in which their use might enhance your students' learning experience.
Introduction to Social Media: Increasingly, social media tools like Twitter, Facebook and blogs are being used in teaching and learning settings. If you are unfamiliar with these media this workshop will provide an introduction, including examples from Sussex and further afield, and an opportunity to consider whether they would be useful in your teaching.
Using Clickers: student voting in the classroom. This short demonstration will show you how to make your PowerPoint slides interactive so that students can vote using clickers. We will cover the kinds of questions you can ask, how to ask them, managing the voting and viewing the results. Clickers can be used in all sorts of ways to increase interaction in a lecture, test students or collect feedback from students on a course. The clickers can be set up to be used anonymously or using a student number depending on what you want to do.
Turnitin originality checking software - This software is currently available to students to use as an essay checking tool. The Turnitin report provided to students indicates where academic referencing may need improvement. Students who used Turnitin have reported that they found it particularly helpful when they were able to discuss their originality reports with tutors. This session will demonstrate how the software works and give an overview of the Turnitin originality reports.