Open Badges for TEL at Sussex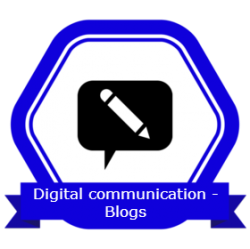 Open badges are a way of credentialing skills and achievements that are not recognised by formal qualifications. Badges have great potential in a professional development context as they are transferable beyond an individual workplace setting. Open badges carry greater value than paper certificates because the criteria and evidence can be embedded in them as metadata so that anyone viewing the badge can see exactly what was involved in earning it.
To explore the potential of open badges for development activities in HE, the TEL team have created a set of badges for staff to earn through their active engagement in a series of development opportunities. All TEL badges are mapped to certain aspect of the JISC Digital Capabilities framework. The badges are:
Digital communcation - Blogs
Digital creation - mobile filming
Digital creation - podcasting
Digital creation - visual presentations
Digital learning - interactive whiteboard
Digital learning - mobile response systems
Digital learning - online collaboration
Digital learning - online quizzes
Digital learning - online reflection and feedback
Digital learning - visualising concepts
Information literacy - digital notemaking & bookmarking
How can I earn the TEL badges?
To earn any of your badges you need to attend and actively participate in the related workshop or online course, during which you will begin to produce some evidence to meet the other criteria for the badge. After the workshop or online course you will be sent a link to a claim form where you can submit your evidence.
These related pages will tell you more about open badges, why you might want to collect them and how you can share and display them.
If you have any queries or would like to discuss open badges please contact tel@sussex.ac.uk.