Submitting Turnitin assignments
Turnitin is the name of the software used at the University of Sussex for submitting work, the provision of marks and feedback and checking for similarity on text-based assessments.
Submitting your work
All assessments which have been set up for electronic submission will have a location point under the 'Assignments' tab of the associated module in Canvas. You will be able to use this point to submit work whilst it is open for submission and review feedback once it has been released by your tutor.
Please see the video below or the Guide to Canvas: submitting your work to Turnitin which includes step-by-step instructions on submitting your work, viewing your similarity report and resubmitting work.
Known Issue: Using Turnitin with Safari web browser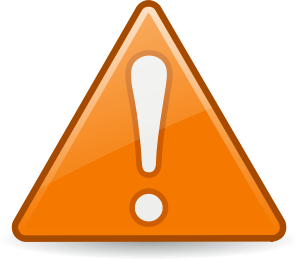 If you see a 'Turnitin error' message when submitting your work with Safari, then you may need to adjust your cookie settings to complete the process. See the 'How do I resolve problems with Safari and Canvas' FAQ for instructions.
How to identify Turnitin assignments - am I in the right place?
For Turnitin assignments, the 'assignment' page will indicate 'This assignment is submitted through Turnitin' at the beginning of the instructions.



Accepted file types and sizes
Your submission must be contained within a single text file and must be within the criteria of accepted file types and sizes for Turnitin. Failure to adhere to these guidelines will result in your submission being rejected. As long as your file is accepted, your submission time and date will be recorded as soon as you have uploaded your file to Turnitin.
Turnitin Similarity Reports
Each time you submit a file to Turnitin, the text within the document will automatically go through a similarity checking process. This compares the text within the submitted file against a database of online sources and then presents the results as an report for both student and marker to view. This report will usually generate within minutes but can take up to 24 hours to process. Please see the Turnitin Similarity web page for more information.
The module Assignments page should be used for final submissions only. However, if you make a mistake when submitting your work, in some instances you will have the opportunity to resubmit in-line with the guidelines and instructions below. To submit a draft copy of your work for the purpose of similarity checking, you should use the 'Turnitin Similarity Check' site in Canvas.
Resubmitting your work
It is your responsibility to ensure that you have submitted the correct file and one which will be accepted by Turnitin. Please refer to the ADQE web page for more information on assessment regulations.
Before the Due date: You can submit and resubmit work up to your assignment Due date. Any file present in the system at the Due date will be used as your final submission.
After the Due date: after the Due date has passed, if no previous submissions are present in the system, you will be able to submit work during the period of permissible lateness, if your assessment has one.
After the Until date: once the period of permissible lateness has ended, the assignment will be closed and you will no longer be able to submit any work.
Navigate to the Assignment in your Canvas module site to resubmit your work. Click the 'resubmit' button (outlined in the image below) to submit a new file. Please note that the resubmit button will only display if you are within the timeframe of when you are allowed to resubmit work.