School of Life Sciences Template
Template for the School of Life Sciences
What is this template?
Designed with Professor Alison Sinclair (DTL, School of Life Sciences), this template has been created for the School of Life Sciences.
Why does it exist?
This template exists to meet the needs of colleagues and students in Life Sciences, this is done by providing a consistent approach to module design and bringing front and centre the many opportunities for feedback that students may not see as feedback. Units is used for content navigation and has been set up with 11 weekly units, to act as place holders for content, colleagues may also wish to sequence by theme instead. .
Key features
The templates includes a homepage with upfront and easily accessible information about the module such as email addresses for the tutors.




The template comes with its own checklist to ensure your module is ready for the start of term

easy links to the module handbook and detailed information on how and when students should expect to receive feedback at various points in the module
How the Home page looks on a mobile: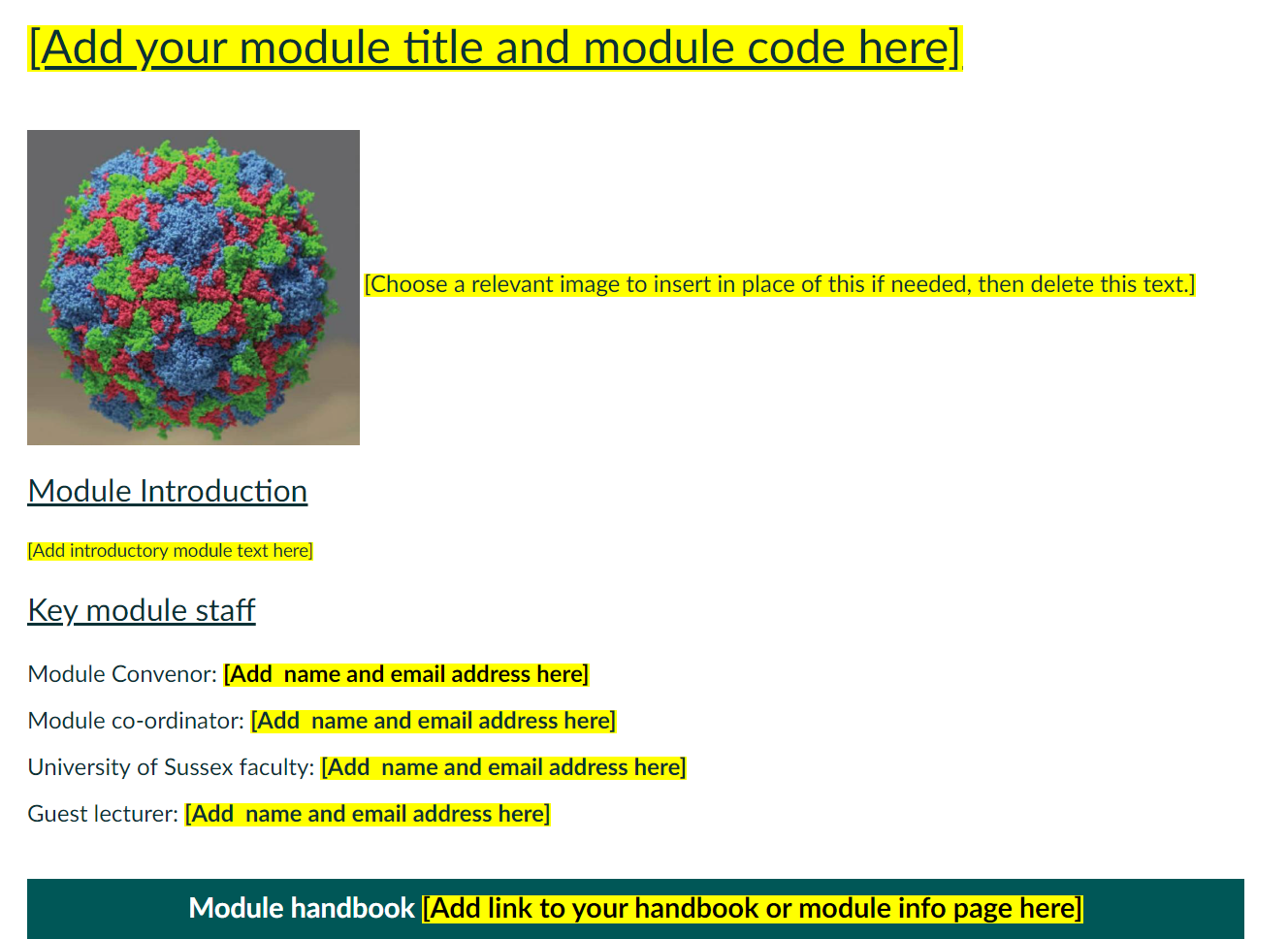 How the Units page looks on a desktop computer: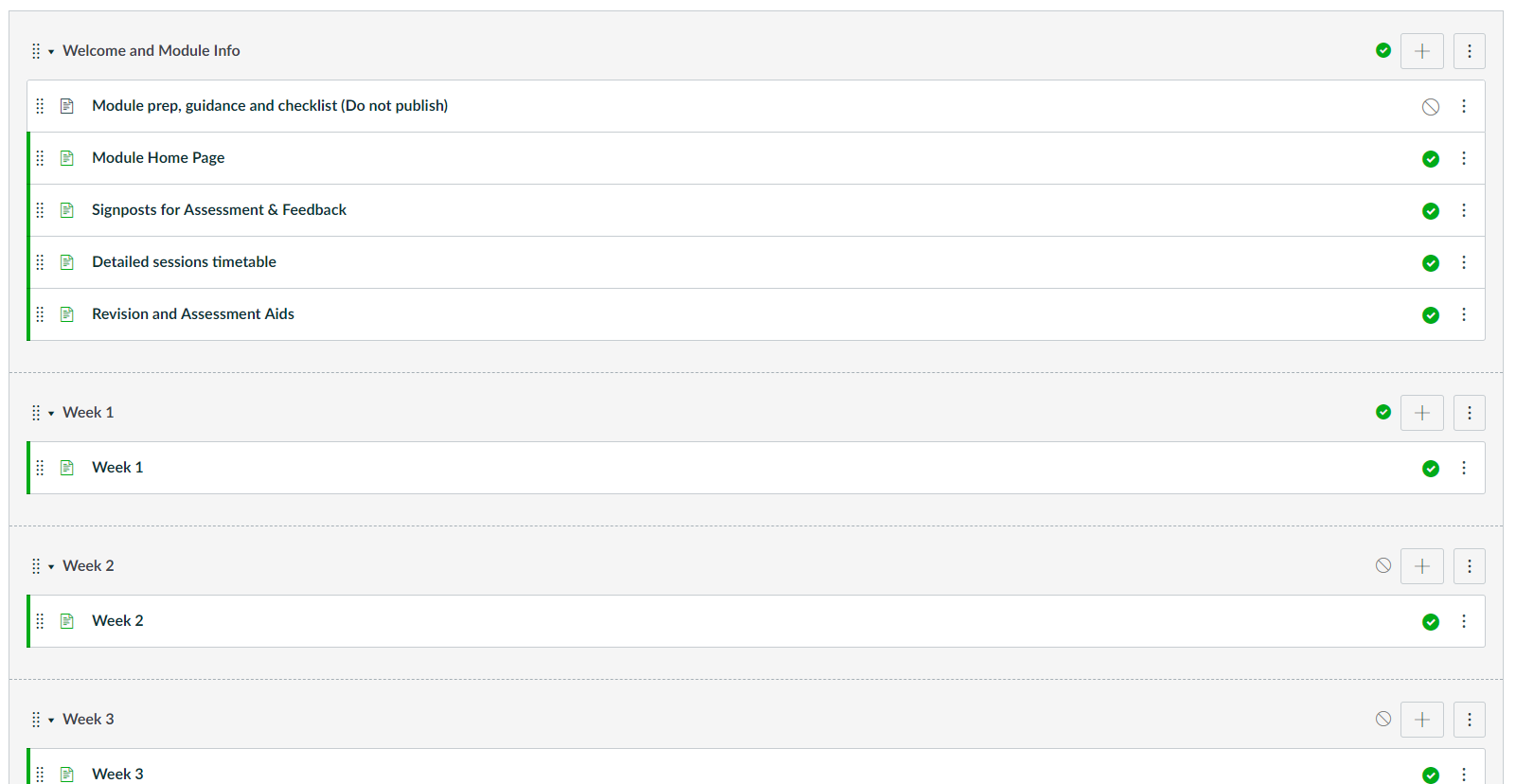 How the sessions timetable page looks