Mobil 1 Sussex Racing is the Formula Student team at the University of Sussex. In recent years it has surged in popularity, consisting of a diverse combination of 2nd, 3rd and 4th year Automotive, Mechanical and Electronic Engineers, as well as a small team of Product Designers and Computer Scientists.
Mobil 1 Sussex Racing in 2015 managed to get into the Top 10 in the UK at Silverstone and 28th overall.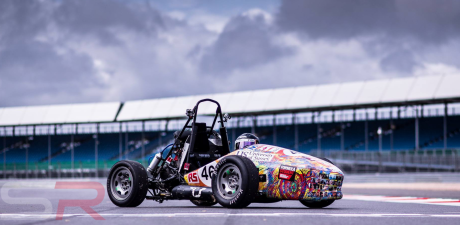 Mobil 1 Sussex Racing also entered a Class 2 team for the second year running with 2015 team finishing Top 5 in the UK and 8th Overall. Class 2 consists of Year 3 students creating a concept Class 1 car.

On the 9th June 2015, TS-15 was unveiled by The Mayor of Brighton and Hove and The Lord Lieutenant of East Sussex at University of Sussex featuring artist María Inés Aguirre - Mia, ArtMoorHouse. More details of the TS-15 Launch can be found on our University main site.
Mobil 1 Sussex Racing are proud to support Help for Heroes, with a percentage of all donations being passed to the charity. The NoseCone Club was created to allow fans to have their photo on the front of the car, all for a small donation.