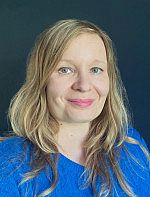 Dr
Mari Martiskainen
Biography
Mari joined the Sussex Energy Group at SPRU in 2006, following previous experience in the energy industry for RenewableUK and www.bunkerworld.com.
Mari's research interests and projects have included topics such as energy efficiency policies in buildings, community energy, the role of user behaviour in energy demand and debates surrounding energy technologies such as nuclear power.
Role
Mari is currently working for the Centre on Innovation and Energy Demand, concentrating on issues such as energy efficiency policy and innovation linked to building energy efficiency.
Mari is an affiliate PhD Researcher of the Tyndall Centre for Climate Change Research.
Qualifications