Latest student news
Rent Guarantor scheme - open for applicants
To help current students who are looking for accommodation from the next academic year, our Rent Guarantor scheme is open for applications until 31 July 2018.
The University's Housing Services team and the Students' Union have worked together to develop the scheme for non-finalist undergraduate and postgraduate students due to start their second year who are concerned about having a guarantor to secure accommodation.
Following some great work undertaken by elected officers at the Students' Union, the scheme was rubber stamped last year by the Vice-Chancellor, Adam Tickell.
The scheme allows the University to act as a guarantor for 20 students who may not have a UK homeowner able to provide this service for them.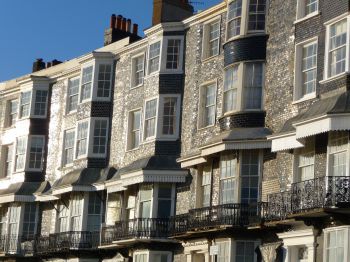 Dean Spears, Head of University Housing Services, said: "It is great that the scheme underlines our support for our students looking for privately rented housing locally.
"So far, it is has been very helpful to overseas students, care-leavers and students estranged from their family. A number of other universities are looking to develop similar schemes to help their students."
Under the scheme, the student remains responsible for payment of all rent, but it will help those unable to secure a guarantor.
Without a guarantor, students often have to pay six months or a year's rent up front or choose a house where a UK guarantor is not needed, which often leaves students with a much smaller choice of houses that are not always the best quality.
Dean added: "If you are searching for housing from September, our advice is to make use of our database of properties owned by local landlords who conform to our code of standards or contact the Students' Union letting agency in Falmer House. There is currently a good supply, but things will get busier in the summer.
"The Housing Services team are on hand to help with your search and can read with you your tenancy agreement before you pay or sign."
For further information, including the eligibility criteria and how to apply, please visit our Rent Guarantor pages on our Housing pages of the website.
---