Inclusive Sussex
Culture, Equality and Inclusion is a huge priority for Sussex and its community. Lots of activity takes place at a local level within Schools and Divisions and is led by individuals, as well as institutional activity.
Creating an Inclusive Sussex
Since the launch of Inclusive Sussex – the first enabling strategy to emerge from Sussex 2025 – a lot of hard work and collaboration between staff and students has taken place with the aim of transforming the campus into a more inclusive community.
Inclusive Sussex [PDF], as part of the University's strategic framework for 2018-25, set out the necessary steps to ensure that all members of the Sussex community have equal access to opportunities.
Since the launch of the strategy in 2018, staff network groups, committees and action plans have been set up to deliver these, which you can read more about on the EDI webpages where you can read more about the goals of the strategy and the equality charters work.
In 2021, there are some important developments which are moving us forward towards our Inclusive Sussex goals.
Tell us what's going on in your School and Division to make Sussex more inclusive – email internalcomms@sussex.ac.uk.
Latest
In November 2021, Sussex launched its Antiracist Pledge
October 2021, the UEG responded to an Open Letter on Racial Justice.
View the:
The team driving forward our inclusivity work
David Ruebain – The University has appointed David Ruebain (top right) as its first permanent Pro-Vice-Chancellor for Culture, Equality, and Inclusion, who arrived at Sussex this term (October 2021).
Professor Kevin Hylton – Kevin (below right) joined Sussex as interim PVC for CEI earlier this summer to progress equalities work and will remain at Sussex until early 2022, to ensure a handover.
Sharon Neal – Assistant Director HR: OD, Culture and Inclusion
The EDI unit – led by Jackie Rymell
EDI leads – focusing on four areas: race (Kevin Hylton), disability (John Walker), LGBTQi+ (role will be advertised soon, formerly Emile Devereux) and gender (Miguel Maravall)
Want to help us drive forward change? You can join a staff network group, become a dignity champion or become an EDI champion within your School or division.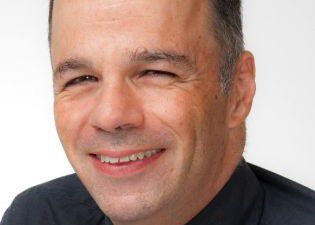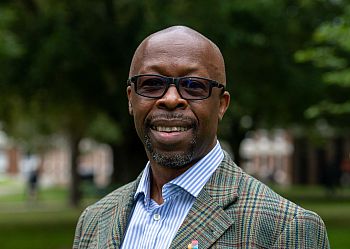 Working towards Inclusive Sussex
There are many ways you can share your experiences of working at Sussex:
Find out about the current staff survey, where you can share your views so action can be taken.
Read about our Dignity and Respect policy and learn about our network of champions.
Report unacceptable behaviours anonymously or by discussing the incident further with a trained advisor.
Equality charter marks
Our equality goal for Sussex is to reduce the gap in representation, experience, progression and reward between those with and without protected characteristics
To help identify trends and highlight areas for attention in our equalities work, we now ask staff to update their MyView portal with equalities data, which will be used anonymously.
Read our staff and student equality data, published annually on our webpages.
A flexible and inclusive place to work
A number of initiatives are making Sussex a more inclusive place to work:
Remote Working Framework – new ways of working to promote a flexible and inclusive culture
Flexible Sussex – allows a greater work / life balance and recognises individual needs
Kindness – Sussex is developing a specialism in the Psychology of Kindness
Community Pledge – we ask Sussex students and staff to demonstrate our values by signing our Community Pledge
Carer parking permits – special permits enable carers to find a parking space if they arrive after 9am, when car parks are more busy. This scheme is for carers who have a child under the age of 12, or an older dependent relative with a disability
Accessibility – we are committed to making sure our website is accessible all users, regardless of any impairment or disability.
Looking after staff wellbeing
To support your physical and mental wellbeing, we have developed a range of support and resources, including:
a mental health forum, mental health first-aiders and a wider mental health policy
menopause support
mediation sessions.
Explore the staff wellbeing webpages.
See Sussex inclusivity updates