Workshops
In autumn 2016 we held a series of eight Strategy 2025 workshops for staff on our vision and values, plus one for alumni and one for student reps.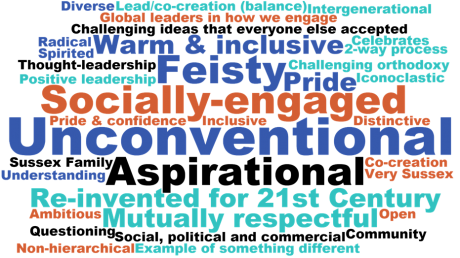 At each of the workshops we garnered opinions on the many aspects to feed into the new strategic framework.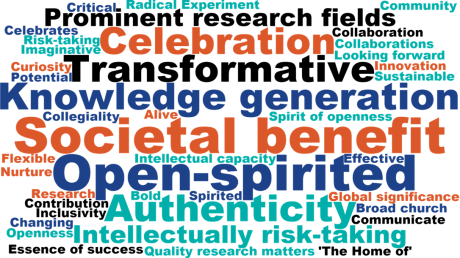 We held five additional workshops with senior managers and discipline specialists on the framework. Each covered a different theme: Research; Teaching & Learning; Engagement; Sustainable Operations; and Review.