Harry Kroto Fellows
Named after Nobel Prize winner Professor Sir Harry Kroto, this scheme aims to consolidate sustainable collaborative research with international partner institutions and to provide Sussex's Early Career Researchers with opportunities to establish their research trajectories and generate research income.
Round 1
Liang Chen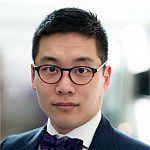 Firm strategy, multinational enterprises and business ethics: A collaborative perspective with Renmin University of China
This project extends the ongoing joint research on the bribery behaviour of foreign firms, state-owned firms, and firms in response to institutional dynamism. It also explores new research collaboration at the intersection of international business, strategy and innovation, and promotes knowledge exchange.
Sarah Scuzzarello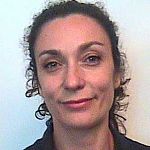 Gender, transnational migration and cultural interactions in Thailand
A research visit at the Research Institute for Languages and Cultures of Asia at Mahidol University, Thailand, will enable Dr Scuzzarello to develop a field of research that studies the intersections of gender, transnationalism and multicultural interactions by focussing on migrations from Europe to Thailand.
Round 2
Geeta Hitch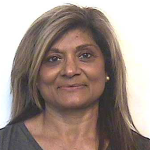 Tackling Antimicrobial Resistance in Ghana
The objectives of this visit are to collaborate with the Kwame Nkrumah University of Science and Technology (KNUST) Antimicrobial Resistance Team, in order to introduce an antimicrobial stewardship programme, which will restrict inappropriate antimicrobial use, improve clinical practice/ patient outcomes and reduce resistance in Ghana

Konstantinos Koumatos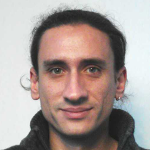 The morphology of lath martensite in low carbon steels
This visit to University of California, Berkeley is part of an ongoing research project on the Mathematics of Steels. The visit will help the project enter into the realm of interdisciplinarity through a collaboration between theoreticians and experimentalists, from mathematics to engineering and materials science.
Alice King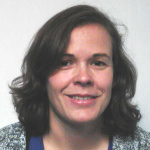 Functional Nanomaterials: Design, Characterisation and Application
This project is the consolidation of a collaboration between the Nanoscience Institute at the Hong Kong University of Science and Technology, and Materials Physics at Sussex University, developing functional nanomaterials for sensors and composite design.
Kun Liang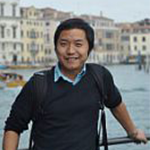 A green choice for future refrigeration: linear compressor using ammonia
This project with KTH Royal Institute of Technology will investigate the future refrigeration system using a novel oil-free linear compressor and ammonia as refrigerant. The benefits of such system are zero ozone depletion potential (ODP), zero global warming potential (GWP), high efficiency and low cost.