Student and Academic Administration Transformation programme (SAAT)
The SAAT Programme was set up in 2015, with a very clear rationale and purpose to enable the organisation to transition to a much more student-centred, service-oriented approach to delivery.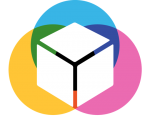 Starting with Academic Registry and Student Services, the programme concentrated on ways of working that facilitated a focus on outcomes for the student, rather than tasks for which specific teams had responsibility. The programme also aimed to develop simple and effective processes, supported by a system that places Sussex at the forefront of the student experience.
Through service design, with workshops involving staff and students, the programme has been challenging our current processes and developing improvement actions to make meaningful change for students. To support these improvements, the University is introducing a new student record system (SRS). This is an IT system which allows the University to manage its student data and processes from application through to graduation. Sussex is changing from an in-house, Oracle system, to OneUniversity, a product owned by TechnologyOne. TechnologyOne are an Australian software firm who provide technology solutions globally in Higher Education and other industries.
The University's new strategic framework, and creation of the new Student Experience Division, demonstrate the commitment to delivering on the ambition for student-centred, service-oriented working, modernisation of systems and simplification of processes. The work of the SAAT Programme feeds directly into this next phase of developments.
Contact the SAAT Team on ext 7341 or saatprogramme@sussex.ac.uk or check out our blog for updates.