All Sussex events
Steel decarbonisation, energy transition and environmental conflict
Tuesday 21 September 13:00 until 14:00
Online
Speaker: Valentin Vogl
Part of the series: Energy & Climate Seminar Series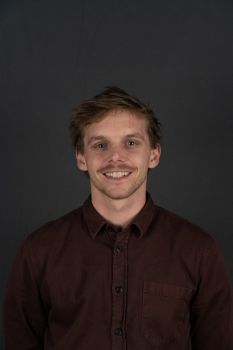 This seminar will be held on Zoom. If you are outside SPRU then please email fd49@sussex.ac.uk for joining instructions.
Abstract
Steel is a major contributor to anthropogenic climate change, environmental degradation and environmental injustices, mostly but not exclusively situated in the Global South. At the same time, steel is an incredibly useful material and an essential ingredient in many low-carbon futures, from wind turbines to flood protection to rail infrastructure. Recent years have seen the incumbent ways of making steel destabilised by, among other reasons, increased climate policy pressure. At the same time, several pathways for steel decarbonisation have emerged in industry and academia and are actively being shaped and contested. In the seminar and based on four years of research on the topic, I will present the best available evidence on currently debated transition pathways and how these are represented in current decarbonisation plans of the global steel industry. I will then take a step back to problematise these pathways. In particular, the critique will focus on the nexus of two pressing problems: (a) the potential renewable electricity demand of decarbonised steel production and the implications of its provision, and (2) the re/production of environmental injustices related to all stages of the steel production process, but in particular connected to extractivism and how the steel transition is likely to exacerbate existing conflicts. At the end of the seminar, I will provide my ideas for rapid and socially just decarbonisation strategy and invite the audience to share theirs.
Biography
Valentin is a PhD student at the Department of Technology and Society at Lund University, Sweden. His PhD investigates the decarbonisation of the global steel industry. He works with a mix of qualitative and quantitative methods such as policy and discourse analysis, modelling, and techno-economic assessment. Valentin has a BSc and MSc in chemical and process engineering from the University of Graz, Austria. Engagement with non-academic stakeholders forms an important part of his PhD work, such as recently by providing evidence for the Cumbria coal mine public inquiry, coordinating the launch of a global green steel tracker, and contributing to the Green New Deal for Europe.
---
By: Francisco Dominguez
Last updated: Wednesday, 1 September 2021