Latest staff news
'You have new held messages' emails
Our new email security system will contact you if you receive suspicious messages. You have the option to release them to your inbox or block them.
These emails will have the subject line 'You have new held messages' and come from Sussex Postmaster (postmaster@sussex.ac.uk).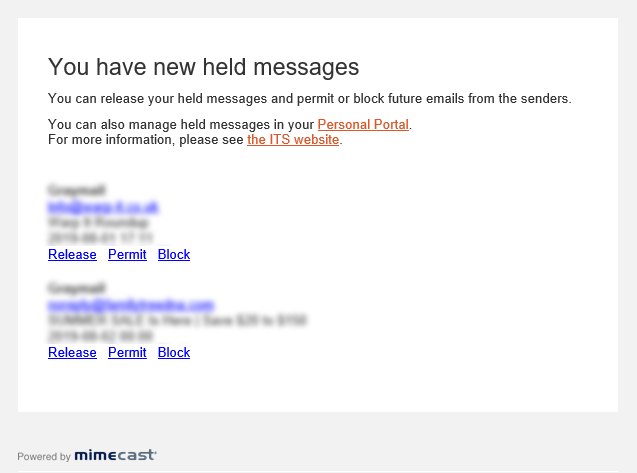 These notification emails aren't spam and it's important that you check the contents.
For more details about the new email security system, please see the ITS website.
---