Latest staff news
Chair of Council: Time to look to the future
By: Sean Armstrong
Last updated: Tuesday, 13 April 2021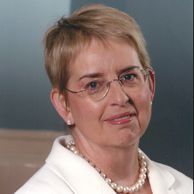 On Friday 26 March, we held our fourth full Council meeting on Zoom. I can't pretend that chairing a full day's meeting of 25 people from my home computer is much fun, a sentiment I imagine many of you share. And yet, I cannot imagine how any of us would have got through this past year without the amazing technology literally at our fingertips.
These technological miracles have enabled you to continue to teach, conduct research and - I hope - meet as teams and colleagues. They have allowed our students to continue with their education and even, we hear, find like-minded friends for when campus can reopen. All the same, whilst miraculous, I am thoroughly looking forward to more in-person connections in the coming weeks and months. I'm sure I'm not alone here.
This is a longer letter than usual, reflecting the importance of this moment in time for the University. Some might ask why we are tackling difficult strategic issues in the midst of a pandemic, when the future looks so uncertain. I'm proud that Council has recognised this is exactly the time to face into the future with courage, to identify and lay the groundwork that will help secure the long-term standing of Sussex as a leading University for many years to come.
Research and education
Our March Council meeting began with informative presentations in two of the most important areas if we are to meet our ambition: research and education. Firstly, PVC for Research and Enterprise, Keith Jones explained how our performance in the 2021 Research Excellence Framework will influence our research reputation and, as a result, our funding for the best part of a decade to come. It's clear that preparations for the REF have entailed a phenomenal effort: huge thanks to all involved. We look forward with optimism to learning the results in April next year.
We also received an insightful update from Deputy PVC for Education and Students, Graeme Pedlingham, on how our academic body has responded to the pandemic. It was particularly encouraging to learn that in the most recent 'pulse' survey students reported an improvement across all metrics in their learning experience compared to the start of the semester. Just under 70% of students said that academic staff were available for support when our students needed it. I think this is impressive given the challenge of juggling work and personal circumstances through lockdown. Back to technology again, it was incredible to learn that each day on average there are 10,000 University attendees in some form of Zoom session. What a journey our staff and students have been on.
A matter of 'shape' rather than 'size'
A significant part of the Council meeting was dedicated the Size and Shape programme. Our discussions brought out the inter-dependence of size and shape. Due to budget holders' ongoing work to find savings we are in a steadier financial position than we had feared last year. There are no plans to shrink the University: we aim to remain a medium sized institution. What's clear however is that this is only sustainable in the longer-term if serious consideration is given to the 'Shape' of the University, to ensure that our 'offer' is both recognised for its excellence and aligned to demand for our teaching and research. The Vice Chancellor framed the discussion with a compelling explanation of how our strategic academic vision, built around a focus on excellence, relevance and demand, should and could determine the shape and therefore the size of the University.
At our November Council meeting, we set a modest target surplus of £5 – 10m in 2021/22, so that urgent investments could be made to our estates and IT infrastructure, with the objective of vastly improving the experience of students and staff. But, in order to achieve this surplus we need to find savings of £15 – 20m. Thanks to a lot of hard work across the University, recognised savings are well advanced in Schools and Divisions and a range of central cost savings have been identified. This work will continue, but it is important that wherever possible the programme takes the opportunity to find ways to reconfigure aspects of the University's offer and organisation to put us on the right footing. Inescapably, this will mean addressing areas that are not able to demonstrate excellence or demand either now or in the foreseeable future. Council recognised the challenge and added uncertainty of the current volatile external environment, but acknowledged the need to act now in the face of intense competition across the sector.
A presentation on the portfolio review provided very helpful data based on student demand. Council welcomed this evidence, on the basis of which Schools will want to consider action both on new areas where they might achieve excellence and growth and also the few areas where Sussex is currently underperforming and is unlikely to be able to stand out from the crowd.
A paper on proposed reforms to Professional Services explained how 1PS will deliver efficiencies whilst supporting Schools in achieving excellence and delivering their academic strategies and offering professional services staff better ways of working and better career paths.
Council recognised the creativity and commitment that had produced this important suite of proposals, and welcomed the proposed engagement process which will allow the whole institution to comment on the proposals. I recognise, as do my colleagues on Council, that some of these discussions will be uncomfortable and ultimately some difficult decisions will need to be made. It is easy in such circumstances to heap blame on the centre, on the University Executive Group (UEG), or on Council. That's why both UEG and I as Chair of Council have done our best to be open and honest with staff over the past year. We have warned of the challenges we face - sadly all too apparent in rankings and NSS if you are looking for external evidence. Our objective is to ensure that Sussex remains financially and academically strong for generations to come.
In closing this lengthy section I also want to recognise the huge amount of work that has gone into how financial mitigations have already been achieved as well as the performance of the teams who helped to secure higher student numbers than originally predicted. This means that whilst a range of financial risks and volatility remain, the emphasis on the next phase can be largely on how we can achieve academic excellence rather than a deep exercise in cutting costs.
It is on this basis that Council supported the proposals to reshape and resize the University by focusing on excellence and in particular on what the next generation of students will want and need from Sussex to succeed in life.
Approval for voluntary severance
The Vice-Chancellor has previously committed that the University would explore all voluntary means for conserving cash so that finances can get on the right footing. Council fully supported this approach and approved a further Voluntary Severance (VS) scheme, to be launched at the end of April. I know it is not long since the last VS round, but - as you may know - University staff voted for this option to reduce the pay bill in a recent survey. Moreover, voluntary severance can bring real benefits to those who are wanting to move on. As always, it will be important to ensure that VS doesn't hinder the University achieving its goals or adversely impact the workload and experience of other staff and students.
Gender pay gap
Turning briefly to other matters, Council received a report on the University's latest gender pay gap and whilst it is reassuring to see the results have improved, this is partly owing to the inclusion of doctoral, language and school tutors in the data set. Apparently other Universities have always done this, so at least we will now be able to compare ourselves with others more accurately.
The student experience
Council member Jane Parsons and our USSU Council representative, Connor Moylett gave us powerful insights into the student experience. Jane shared how the pandemic will have provided us with the opportunity to fundamentally change pedagogic practice – and not fully revert back to the status quo. Evidence is showing that students want to retain elements of digital and remote study and this should be at the heart of informing the education and students roadmap.
Connor clearly articulated the impact the pandemic has, and continues to have, on students' mental health. He stressed how personal financial challenges are a significant contributing factor for students and made the case for some kind of refund to students to acknowledge that their experience had, inevitably, been affected by the pandemic. Council members were extremely sympathetic to the plight in which students - like most in society - found themselves. However, the sense of the meeting was that, following rent waivers for students not able to live on campus and comprehensive support packages, the University's support should be targeted to meet actual need, through hardship funding. I am reassured that the Finance teams are treating all student debt issues with sensitivity and understanding.
Council membership
Finally, I'm pleased to report that the re-appointment of Tony Bullman and Katie Ghose was agreed, for a second and third term respectively, from 1 August 2021. Council also approved the appointment of Professor Keith Jones as Acting Provost and an interim full member of Council, in the intervening period before the new Provost is in post.
I do hope that as many staff as possible take part in the engagement process that will soon be underway. Your contribution is so important.