Latest staff news
How students are finding community online this year
Posted on behalf of: University of Sussex
Last updated: Tuesday, 30 March 2021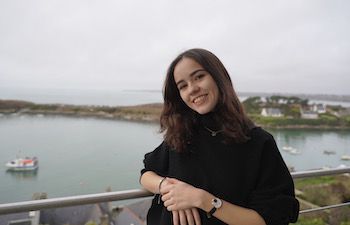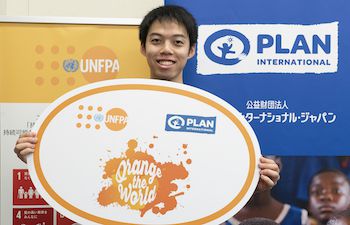 In an academic year affected by Covid-19 restrictions, students and staff have been building a sense of community online.
Since The Spirit of Sussex Award launched in September 2020, the team of Student Connectors focused on the Award has actively promoted and recognised the role of students inside and outside the Sussex community. Visit their Instagram page to see spotlights on societies like Leave No Trace.
The Spirit of Sussex Award Connectors have also held several virtual events to connect with students outside of class time, such as sessions with alumni talking about the importance of extra-curricular activities in their lives. They've been involved in 'Hot Tea, Hot Topics' events, engaging students in online discussion around topical issues.
Toby Leah, Spirit of Sussex Award Connector and fourth year Law with American Studies student, said: "It is really heart-warming and empowering speaking with Sussex students and societies who are continuing to make the most out of the current situation. For example, the charity work carried out by the Men's Rugby team, our Spirit of Sussex Award society of the month, is absolutely fantastic. It is rewarding being able to recognise the great work done by members of our community."
Student Connectors in the School of Media, Arts and Humanities are another group working to create community through student-led initiatives. Read more about their projects, which have so far included online socials and a new podcast.
Our international students, whether staying in the Brighton area or in their home countries, have had unique experiences and challenges this year. Many have found positive aspects to studying and keeping in touch in new ways.
Kenta Natsume, a third year International Relations with French student, said: "It has been a totally different school year due to the Covid-19 crisis. Of course, there are a lot of difficulties to face: time differences, no volleyball and no pubs (we rarely have them here in Japan). However, I have had positive experiences at Sussex both academically and socially. My lecturers are so friendly, and I have never felt uncomfortable asking them questions. My friends taking the same modules are always willing to cooperate with me during group activities.
"I've also had enjoyable times with other Sussex students. I was able to meet Japanese students in Tokyo when Covid-19 restrictions were not tight, and we discussed internships and job hunting, encouraging each other. Remotely, I can also talk with my friends from Sussex. It's nice to see how connected we can be even with Covid-19."
Loyse Quéau, in the third year of her International Development with Italian degree, added: "Studying remotely does have certain challenges, mostly relating to technology, but it also comes with unexpected positive experiences. For me, one of the most rewarding parts of online classes has been that breakout rooms allow you to get to know new people every week. I have been able to discuss with students I had seen in my lectures for two years but had never had the chance to get to know well before.
"I have also found that with being in the comfort of our own homes it creates a welcoming atmosphere in the class, which encourages people to share their thoughts and ideas more. You get a glimpse into other people's lives, for example by meeting their pets, and this has formed a new sense of understanding and community. I had decided to study at Sussex for its inclusivity and vibrancy and despite studying online away from Brighton, I still see the same support for each other and passion to discuss and learn."