Latest staff news
Covid-19 update - important information for students
Posted on behalf of: University of Sussex
Last updated: Wednesday, 24 February 2021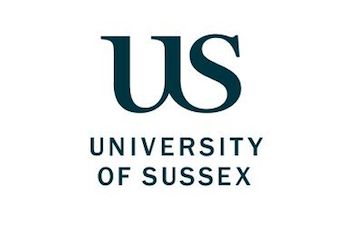 On Wednesday 24 February, Student Communications emailed all taught students with important information. You can read the message in full below.
Dear all students,

On Monday 22 February, the UK government announced initial plans to lift the current lockdown in England. You can read more about how the current restrictions will be lifted over time.

Please read on to find out about what this means for you as a student at Sussex.

Teaching and learning update

The guidance means, in addition to in-person teaching in BSMS and ESW (which started in January), we can move forwards with resuming some in-person activity from 8 March for certain courses with practical elements in the following Schools:
Life Sciences
Engineering and Informatics
Media, Arts and Humanities.
If you are a student who is able to return to campus your School will contact you directly with more information. You should only return to Sussex for in-person teaching if your School contacts you.

If you are a student on a practical or practice-based course and are unable to return to campus, you will not be disadvantaged. All students' learning outcomes will still be met remotely and all assessments will continue to be online for the remainder of this academic year.

If you are not contacted by your School about a return to campus for in-person teaching, you should continue to stay at your current address and study remotely in line with the Government's national lockdown restrictions, unless you are in an exceptional situation that can be improved by returning to your term time address.

An exceptional situation could be where you do not have access to appropriate alternative accommodation, facilities or study space, or where you need to return for health or safety reasons.

Our education commitment

Whether you are on campus or studying at home, our commitment to 11 hours' synchronous teaching over the course of a module remains. And we will resume in-person teaching when it is safe and possible to do so, in line with UK Government advice and guidance.

When can all students return to campus?

The UK Government has stated that it will review when all students can return to campus at the end of the Spring vacation. We will continue to keep all students informed of any developments via email and updates to the Student Hub.

Health and Safety

You can find out about how we're ensuring that everyone on campus is safe by viewing the 'Keeping campus safe' page on the Student Hub.

Covid-19 testing for students on and returning to campus

All students on campus are encouraged to have two Covid-19 Lateral Flow Tests per week at the asymptomatic testing facility at the Sports Centre.

For students who are contacted by Schools to return from 8 March, you should ensure that you have two Covid-19 tests at our testing centre as soon as possible when you return and then continue to take regular tests each week.

You can book a test online – and find out more information about testing on the Student Hub's 'Arriving and getting tested' page.

Academic support for all students

All students can access support for assessment and revision, either in teaching sessions, course support sessions, with individual tutors, mentors and study advisors. Currently these will be done remotely for most students, and when the Government advice and guidance states it is safe and it is possible to do these in person we will do so.

Towards the end of Semester 2, we will be providing support for students with their revision and assessments.

If you have any questions or need support with any aspect of your course and education, please contact your School office.

Access to the Library and study spaces

All students, whether on campus or studying remotely can access the Library's services online – students can also get online help from Library staff via the online chat function on this page and via @sussexlibrary or email library@sussex.ac.uk.

The Library and other study spaces on campus are for essential use only and can be accessed via Click & Study.

Additional support for students

Finally, all of our support services including the Student Life Centre, Student Support Unit, Counselling Service, Careers and Employability Centre and International Student Support are providing online services at this time, rather than in-person on campus.

With best wishes,

Student Communications