Latest staff news
Recognising and utilising grassroot movements in sustainability innovation
By: Kia Jansen
Last updated: Thursday, 25 February 2021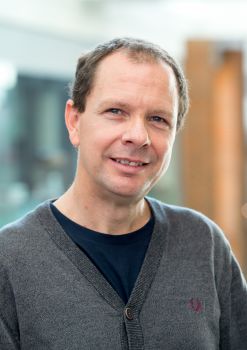 Recent years have witnessed rapid growth in research and investment in innovation for the greening of industry. But is this the only route for sustainable innovation? For years communities have been coming together in the form of grassroot innovation movements to push the reforms chosen by the people of those communities rather than the research bodies and the companies funding them. How much of an impact do these grassroot movements have, especially when compared to conventional institutions for science, technology and innovation?
Professor Adrian Smith joined with Wired Sussex to produce a video for the 'Society > Tech' series, where he discusses some examples of what he and his colleagues found when observing the formation, success and, in some cases, downfalls of some of the world's Grassroot movements.

Grassroots innovation movements can be seen all around the globe and a number of them have long histories. In some cases, what began as a grassroots movement has evolved into leading industries today. For example, whilst public research was far from enthusiastic about alternative energy research in the 1970s, even hostile towards it, grassroots groups experimented with small scale renewables and energy efficiency activities and cultivated a social base for cleaner energy. From this base they were able to lobby with policymakers and "get a foothold" to develop and grow over time, eventually attracting more conventional innovation and business interest that has led to the windfarms we utilise today.
Grassroot innovations are typically driven by the values and aspirations of the communities involved and operate through networks quite distinct from conventional innovation models; as such grassroots approaches can provide important diversity in society's explorations with technologies.
"There is also a vision, then, that actually these are technologies for people- that actually communities would own some of these technologies and have some control and say over them" says Professor Smith. The Social Technology Network originating in Brazil, the Honeybee Network in India and the Appropriate Technology movements in South America in the 70's and 80's are three of the six examples explored by Adrian and colleagues in their research observing these networks. A key lesson from studying the experience of these movements has been to look beyond any specific technologies, and to notice and value the "the wealth and variety of things they are developing" including novel social relations, identities, ideas, agendas, communities, methods, and alternative economic models to name just a few.
There are occasions when larger institutions of innovation become interested in grassroot activity, for example with policy pushes for inclusive or responsible innovation. Conventional institutions launch programmes and provide resources to facilitate and help further grassroots activity, enabling their bottom-up innovations to develop and commercialise. However, these encounters need to develop with care to always make sure institutions accompany and assist the aspirations of grassroots organisation, and that the benefits to the institution do not eclipse those goals. In researching grassroots innovation movements, Adrian and colleagues found it helpful to distinguish two types of institutional encounters with grassroots innovation. One, where institutions acted as a filter, and the other where institutions sought to be transformational (including transforming themselves).
Filter institutions will select one or two key features from the grassroots which are then scaled-up and rolled-out using conventional innovation promotion tools, such as a technology or service that can be commercialised. The underpinning grassroots activity is filtered out and attention is focused on the promising novelty for diffusion, which can "lead to new marketable innovations and enterprises". However, some of the other valuable features within grassroots innovation tend to be overlooked, such as the role of "networks and communities that were involved also in developing and helping some specific inventor or innovator."
Transformative institutions, on the other hand, "allow the capabilities of grassroot innovation to circulate more widely". These institutions see this as a more "open, free cultural process" where they are happy to invest in all parts of the grassroots innovative processes as they see social value and returns in those processes. Rather than scaling-up a commodity, the idea is to scale-down the institution and change the way it operates so that it can better accompany and support grassroots activity in its full range. These transformative institutions are skilled in actively listening to grassroot movements and communities, including noticing both silences and absences in any development activity, and helping the communities to be involved. Rather than filtering innovation, transformative institutions help democratise innovation. Adrian suggests that we need awareness about opening spaces for thinking and experimenting in different ways to aid innovation, making this idea of cultivating transformative institutions "a political task as much as it is a policy task".
To learn more about this topic, there is a book and open access paper. You can purchase the book Grassroots Innovation Movements, by Adrian Smith, Mariano Fressoli, Dinesh Abrol, Elisa Arond, Adrian Ely.
See also the open access paper Innovation, sustainabilty and democracy: An annalysis of grassroots contributions.
Further resources for exploring grassroots innovation are available.
Find out more about the Society > Tech series of debates and discussion.