Latest staff news
Parking payments suspended during coronavirus pandemic January/February 2021
Posted on behalf of: Transport
Last updated: Thursday, 7 January 2021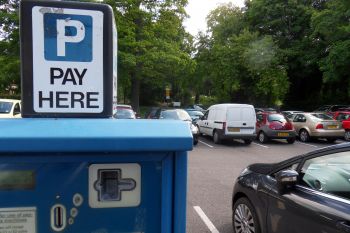 Charges for parking on the University of Sussex campus have been suspended during the national lockdown that the government has brought in as a result of the coronavirus pandemic.
For staff who pay for an annual permit via monthly salary deduction, this means that parking in 2021 will not be charged from 5 January (the date when the government asked people to start working from home if possible) until restrictions are relaxed. No salary deductions will be taken for the period from 1 January until the end of lockdown restrictions.
Refunds for January and February 2021 will be available for any staff member or student who has previously purchased an annual permit. This period may be extended if the lockdown continues into March or beyond.
Director of Finance Allan Spencer says: "As we did during the first lockdown in 2020, we are temporarily waiving parking fees for staff who normally drive to campus. We will of course keep the situation under review and will keep you updated about any changes."
A number of temporary parking arrangements currently apply during the coronavirus pandemic:
The Transport Office in Sussex Estates and Facilities (SEF) recommend that staff with an annual parking permit do not cancel it, even if they are not currently working on campus. Any permit that is cancelled cannot be reissued, and a staff member would then need to reapply later in the year, subject to a waiting list.
Any staff who are authorised by their Head of School or Director to be on campus for work should register any vehicle that they wish to park on campus by emailing the Transport Office on transport@sef.fm. If they do not already have an annual parking permit, they can arrange for a temporary parking permit (subject to availability) via the Transport Office.


Any student who has brought a car to campus must register their vehicle by completing an application form for temporary parking and submitting it via email to parkingpanel@sussex.ac.uk. Students may be asked to remove their vehicle once lockdown restrictions are lifted.
Due to the limited number of people working on campus during the coronavirus pandemic, parking enforcement will concentrate on ensuring vehicles are parked safely and considerately. Drivers will be informed in advance before campus parking charges are reinstated.
Normal rules of the road apply on campus and all drivers are asked to park responsibly.
For enquiries or refunds, email transport@sef.fm. Opening hours are 10am-1pm, Monday to Friday.