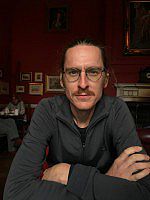 Mr
Stephen Scholte
Biography
During a bachelors in psychology at the University of Groningen I developed a keen interest in the theory, history and philosophy of psychology, social sciences, and science in general. The questions which arose for me on a daily basis continually resulted in being sent to the history and theory group in the behavioural and social sciences department and/or the STS folks in the philosophy department. Under their kind and inspiring tutelage I ultimately completed a research internship, various research projects, a bachelor thesis and a masters degree all focusing on issues within theory of psychology. Retrospectively it is possible to draw these projects together with themes centering on categorisation; relationships between instances and generalisation.
Currently, I am attempting to bring these skills to bear on various aspects of research into and development of pharmaceuticals for psychological disorders. Specifically focusing on the oft invoked element of serendipity in this process, this research is a part of the larger Serendipity In Research and Innovation (SIRI) project headed by Ohid Yaqub.
Beyond reading and writing compulsively I have also found great enjoyment and fulfilment teaching statistics, research methods and academic skills to undergraduate students.
Qualifications
PhD Science and Technology Policy Studies, SPRU, Sussex University (in progress)
MSc Theory and History of Psychology (Cum Laude), University of Groningen
BSc Psychology (Cum Laude), University of Groningen
BMus (composition), Melbourne Conservatorium of Music, University of Melbourne