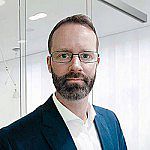 Dr
Nicholas Dacre
Post:
Associate Faculty (SPRU - Science Policy Research Unit)
Location:
JUBILEE BUILDING JUB-346
Email:
Nicholas.Dacre@sussex.ac.uk
Personal homepage:
dacre.xyz

Telephone numbers
Internal:
3794
UK:
01273 873794
International:
+44 1273 873794

Research expertise:

Agile Project Management

,

Collective Intelligence

,

Crowdsourcing

,

Digital innovation

,

Digital Projects

,

Digital transformation

,

Enterprise Gamification

,

Enterprise Systems

,

Gamification

,

Information Systems

,

Outsourcing

,

Project Management

,

qualitative research methods

,

Serious games

,

Technology and Innovation Management

download vCarddownload vCard to your mobile
Biography
Dr Nicholas Dacre PhD, is Associate Professor of Project Management and an Associate Faculty (Research) member of the Science Policy Research Unit (SPRU) in Project and Innovation Management.
Dr Dacre completed his PhD at the University of Warwick Business School with his research focusing on areas of Effectiveness of Project-based Innovation in Enterprise. Nicholas is part of SPRU's Technology and Innovation Management cluster, and collaborates with international colleagues on research projects focusing on Project Management, Technology, and Innovation Management in Enterprise.
Dr Nicholas Dacre currently leads and collaborates on a number of high-profile national and international research grants which reflect his focus and research interests in Artificial Intelligence, Disruptive Technologies and Innovation, Project Management in both Complex and Agile contexts, and Complex Products and Systems.
Community and Business
Dr. Nicholas Dacre advises businesses and organisations on Project Management Policy, Innovation Management and technology solutions. Nicholas also works with social enterprises, community based organisations and non-profits. Dr. Dacre has also shared his research in industry as an invited speaker.
Web Links