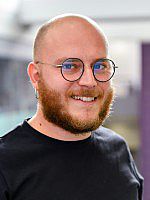 Mr
Bernardo Caldarola
Biography
I am currently pursuing a PhD in Science and Technology Policy studies at the Science Policy Research Unit (SPRU), University of Sussex, under the supervision of Tommaso Ciarli and Maria Savona. My research looks at the relationship between structural change and inclusive innovation in Sub Saharan Africa.
I also hold a PhD scholarship for the School of Business, Management and Economics to undertake research and teaching activities at SPRU.
I graduated with a first-class honours postgraduate degree in Development and International Cooperation, with a focus on development economics, international cooperation and quantitative empirical methods for development research; I also have field experience in Guinea-Bissau and Mozambique.
Prior to being involved with SPRU, I have worked as intern at the Independent Office of Evaluation of the International Fund for Agriculture Development (IFAD), and have been a visiting research fellow at the Institute of Development Studies, working with the Rural Futures cluster. I have also worked as project manager for the NGO "Joint", which is active in the field of capacity building for the youth.
Native italian, I speak fluently English, Portuguese, Spanish, French, and Guinean Creole (Guinea Bissau).
Role
Doctoral Researcher
Doctoral Tutor
Research Assistant
Qualifications
2017 - today PhD in Science and Technology Policy Studies, Science Policy Research Unit, University of Sussex
2014 - 2016 Master's Degree in Development and International Cooperation (with distinction), Lisbon School of Economics and Management, Universidade de Lisboa (Portugal)
Final dissertation: Poverty traps in southern rural Mozambique: a Structural Equations Model approach
2009 - 2013 Bachelor's Degree in Political Science and International Relations, University of Pavia
Final dissertation: The role of microfinance in economic growth and poverty reduction


Activities
- President of the Pluralist Economics at Sussex Society
- Currently one of the organisers of the Inequality Working Group of the Young Scholar Initiative