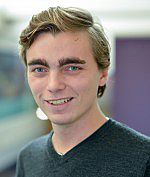 Dr
Filippo Bontadini
Biography
I am an Associate Fellow at SPRU, where I completed my PhD in February 2019 on global value chains.
I am also a Postdoctoral Fellow at SciencesPo-OFCE, where I am working on the development of revealed comparative advantage in the production of green goods across Europe.
With colleagues at SPRU I am also investigating micro-level determinants of upgrading in trade, using transaction level data from Colombia. At the macro level I am looking at the relationship between technological asymmetries, global value chain participation and employment outcomes in Europe.
During my PhD I have worked as Research Assistant at SPRU on the Horizon 2020 RISIS Project, producing a comprehensive firm leve dataset across Europe focusing on high-growth companies.
I have also worked as a consultant for IDS on the SITA project, funded by DFID
Before completing my PhD at SPRU I have obtained an MSc in Development Environment and Cooperation from the University of Turin and SciencesPo Bordeaux.
Role
Associate Fellow
Qualifications
2014-2019 PhD in Science and Technology Policy, SPRU, University of Sussex
2011-2013 Msc in Development Environment and Cooperation (with distinction) from University of Turin and Applied Geo-Economics from Sciences Po Bordeaux
2008-2011 Bsc in International Studies (with distinction), University of Turin and Sciences Po Bordeaux
Activities
During my time as PhD at SPRU I have helped with the convening of the SPRU Friday Seminars
I have also been a member of the Local Organising Committee for the 2016 Royal Economic Society Symposium of Junior Researchers.