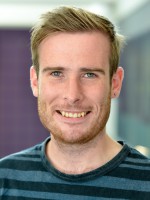 Dr
Philip Johnstone
Biography
I am a Research Fellow with a background in Human Geography and Science and Technology Studies interested in the political and democratic implications of sociotechnical change. I am the Sustainability Research Mobiliser for the University of Sussex Business School.
I am currently working on the Deep Transitions project, looking at the role of war and warfare in sociotechnical transitions and the Governance of Sociotechnical Transformations (GoST) project looking at past and prospective transformations in agricutlure, energy, and urban development.
Previously I worked on the 'Smart Energy Transition' (SET Plan), looking at 'disruptive technologies' in the energy sector, and differences between national contexts in terms of how 'disruptive technologies' are governed within sustainable transformations of energy systems. Prior to that, I worked on a three-year project on the Governance of Discontinuity in Technological Systems (DiscGo). looking at the under-examined 'flip side' to innovation – how technology governance can address the crucial task of disengaging from well-established socio-technical systems.
I was also co-convenor of the ESRC seminar series that looks at issues of nuclear waste, entitled 'nuclear futures', and was also the Sussex coordinator for the Tyndall Centre 2014-2015, with the Tyndall Assembly held at Sussex in 2015.
Before arriving at SPRU I completed a PhD on Public Engagement with Nuclear Power in the UK. Whilst writing up I worked as a Post-Doctoral Researcher on the ESRC Biosecurity Borderlands project, and then the ESRC Visualising Climate Change project also at Exeter.
Role
Research Fellow