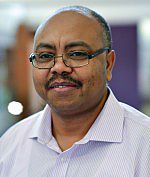 Dr
Allam Ahmed
Post:
Senior Lecturer (SPRU - Science Policy Research Unit)
Location:
JUBILEE BUILDING 364
Email:
Allam@sussex.ac.uk

Telephone numbers
Internal:
6583
UK:
01273 876583
International:
+44 1273 876583

Research expertise:

Africa

,

Change Management Strategy

,

ICT in Education

,

Information and Knowledge Management

,

Innovation for sustainability

,

Innovation Management

,

International business

,

International Development

,

Knowledge generation - Co-Creation

,

Knowledge Management (Design)

,

Marketing

,

Media and international development

,

Middle Eastern and African Studies

,

Science and technology policy

,

Strategic management

,

sudan

,

Sustainable development

,

Technology

download vCarddownload vCard to your mobile
Biography
PhD MBA/MSc BSc (Hons) FCIM Chartered Marketer
www.allamahmed.org
Associated Press Interview, London - UK May 2015 Knowledge Economy in Arab Countries
Allam completed his Ph.D. in Technology and Knowledge Transfer for Development in two years at Edinburgh Napier University, UK. He obtained his MSc/MBA from the Royal Agricultural University, UK and awarded the RAC Scholarship and Prestigious Book Prize for Best MSc/MBA Dissertation. He is a Fellow and Chartered Marketer of the Chartered Institute of Marketing, UK. He is also the recipient of several international Awards and Medals for contribution to International scientific Research and listed in the WHO'S WHO IN THE WORLD 2009-2015, WHO'S WHO IN FINANCE and BUSINESS 2009/2010 and WHO'S WHO IN AMERICA 2012 published by Marquis Who's Who, USA.
United Nations Keynote Managing Knowledge in the Era of ICTs
Allam is based at the Science Policy Research - SPRU, where he established and led the postgraduate programme MSc International Management. He is also a Visiting Professor and Director of the Middle Eastern Knowledge Economy Institute (MEKEI), University of Brighton Business School. He has also been fortunate enough to have a wide variety of teaching experiences prior to the University of Sussex at the University of East London (Business School), Edinburgh Napier University (Business School), University of Edinburgh (School of Economics), University of Leicester (Centre for Labour Market Studies) as well as international working experience at Regents Business School (London), Schiller International University (London), Amity Business School (India), and the University of Khartoum, (Sudan).
Governmnet of Abu Dhabi - Abu Dhabi Knowledge Management Project First in Middle East
In 2009 Allam was appointed to lead the Government of Abu Dhabi major and first of its kind in the Middle East Knowledge Management Framework (Musharaka). Musharaka aims to enable employees to acquire and share information and international best practices, create creative and up to date methods for communication, exchange of knowledge and experiences, promote their functional performance, increase their productivity and enhance their provided services. Therefore enable employees to improve the quality and efficiency of services provided to residents.
Kuwait TV Interview - KM Lessons Learned for the Arab Countries
Allam has travelled and worked in almost all continents of the world including substantial experience in Africa, Middle East and Europe. He worked as kitchen porter and pizza delivery in Edinburgh while completing his Ph.D. and his professional experience include working with Marketing Data Basics, British Marketing Research Bureau International, New Generation Systems, Yuksel Insaat Saudia Company (KSA and Turkey) and Middle East Office for Translation and Interpretation (KSA).
Saudi Arabia TV Interview - The Role of Human Capital in Innovation and Development
Allam is the Founding President of World Association for Sustainable Development (WASD); Founder of Sudan Knowledge (SK); Expert Advisor to the European Commission on International Scientific Cooperation; International Co-ordinator UNESCO Chair on Transfer of Technology (UNESCOTT) and has worked extensively for the World Bank, UN, European Union, referee for the UK Economic and Social Research Council (ESRC), Dutch Research Council (Netherlands Organisation for Scientific Research), World Food Programme, FAO, Oxford University Press and for various governments, in Africa, Europe and the Middle East.
Abu Dhabi TV Interview - Managing Knowledge and Innovation in the 21st Century and the Roadmap to Sustainability in the Arab Countries
He is the Founding Editor-in-Chief of World Journal of Science, Technology and Sustainable Development (WJSTSD); World Journal of Entrepreneurship, Management and Sustainable Development (WJEMSD); International Journal of Food, Nutrition and Public Health (IJFNPH), International Journal of Innovation and Knowledge Management in Middle East and North Africa (IJIKMMENA) and International Journal of Sudan Research (IJSR). He is also the Editor Book Series: World Sustainable Development Outlook; Globalisation, Technology and Sustainable Development; and Africa Book Series.
Bahrain Interview - Impact of Global Financial Crisis on Sustainable Development
For more than 18 years, Allam has presented many keynote and public speeches to a wide range of audience drawn from academic institutions, industries and international organisations from a broad range of backgrounds, post and under-graduate students, senior and middle management to government officials and trainees at all levels. He has also led seminars and workshops in knowledge management; technology transfer and commercialisation; strategic planning; curriculum design and delivery of UK and overseas programmes; marketing; management; leadership development; etc.
Alshorooq TV Dubai Interview - Implementing Knowledge Management in Abu Dhabi Government
If you have any media/press inquiries or looking for an expert comment on a particular subject please visit Allam Personal Website for more details.
Role
School Investigating Officer (2013-)
Founding Director - MSc International Management (2006-2010)
Admission Tutor for Business Studies (2004-2005)
Community and Business
(2000/01) President- Sudanese Community in Scotland, Edinburgh: UK
(2003-04) Member- Circle 33 Housing Association, London: UK
(1996-99) Member- Victoria Overseas League, Edinburgh: UK
(1996-97) Volunteer- Third World First (OXFAM), Oxford: UK
(1998-99) Volunteer- Leukaemia and Cancer Children's Fund, Edinburgh: UK
(1996-97) Volunteer- Cirencester Life Style, Cirencester: England