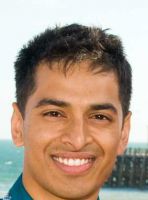 Dr
Ohid Yaqub
Biography
I work on research policy and biomedical innovation. I serve as Associate Editor of Research Policy, and as Director of the MSc in Science and Technology Policy. The focus of my current project is on "serendipity" and the desirability/feasibility of targeting research (recently profiled in a lead Editorial by Nature).
I study research systems, how they are funded, evaluated, governed, managed, and how they can contribute to industrial and corporate change. I'm interested in the life sciences, sociology of health and medicine, history of science and technology, economics and politics of innovation, bibliometric mapping… or, for shorthand, interdisciplinary research.
My experience in these fields comes, in varying doses, from: my BSc in biochemistry; my MSc and PhD in science and technology policy (2010); teaching an array of modules at SPRU since 2007; and my time away from academia at the RAND Corporation (2009-12), a non-profit think tank where I co-produced dozens of reports serving clients in the private and charitable sectors, and informing policy in government departments (see here for a selected list).
In 2012, I returned to SPRU. The first two papers from my PhD thesis both won prizes at innovation policy conferences. In 2014, I was awarded a Marie Curie fellowship (that I declined) and an ESRC Future Research Leaders fellowship, during which I spent 2 years at Columbia University, USA. In 2017, I was awarded an ERC Starting Grant to help build a new research team at SPRU.
I'd be happy to consider - and have secured funding for - supervising new doctoral students. I welcome enquiries from research fellows who are interested in working with me (for whom I also have secured funding).