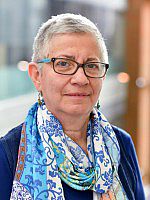 Dr
Rocio Alvarez Tinoco
Biography
Dr Rocio Alvarez-Tinoco is a Research Fellow since 2015 at the Science Policy Research Unit (SPRU) at the Sussex Business School, part of the University of Sussex in the United Kingdom. Her current research focuses on the development of mitigation pathways for climate change looking at the UK electricity system. Previously to this position, she worked as a Teaching Fellow since 2013 at SPRU teaching undergraduates and postgraduates in the areas of business and management of technology and innovation.
Before she joined to SPRU, she was working in Mexico. She has more than 30 years of work experience in industrial analysis, evaluation and design of policies by identifying and assessing learning processes for capabilities building associated with economic growth. She worked as an associate economics affair officer at ECLAC (2009); researcher and consultant at IDB (2012-2013); business consultant (1981-2002); and R&D researcher in agribusiness (1974-1981).
Role
Research Fellow for Horizon 2020 EU funded project, TRANSrisk (2015 to present) at SPRU.