Our latest research news!
SPRU informs UK Parliamentary Select Committee on Science and Technology report on 'Advanced genetic techniques for crop improvement: regulation, risk and precaution'.
EU funds research that aims to improve the link between long run 'inclusive' growth and the structure of the financial system.
New report finds freelancers in Creative, Digital and IT sector fuel prosperity and growth
PhD research finds civil society plays important role in transitions to sustainability.
SPRU influence up on last year, according to Global Go To Think Tank Index
In a recent blog, Professor Adrian Smith presents Planetary Boundaries as a social and political issue rather than purely physical
2014
Governing Infrastructure: Energy and Water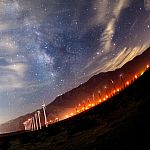 SPRU's Director 'Writing Rules for Europe'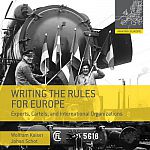 Stirling's chapter in GCSA report