Global health facing major challenges, says Wellcome Trust Director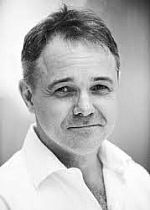 In this year's Marie Jahoda lecture "Why Global Health matters to the UK", Director of the Wellcome Trust Professor Jeremy Farrar highlighted the major health challenges facing the world and their potential impact on the UK. At this "pivotal" time, the Professor urged global co-operation and raised serious concerns about Britain becoming more insular, giving a stark warning of the dangers we face: "Sometimes the world has these choices, and we need to make sure we take the right ones," he said.
Speaking without notes, Professor Farrar highlighted the challenges arising from growing anti-microbial resistance and the emergence – and re-emergence – of new pathogens, particularly in the context of the movement of people. He also raised concerns about silos in science, arbitrary departmental barriers within universities and the increasing separation between public health and medicine. Professor Farrar, awarded OBE for his services to medicine, is an expert in infectious diseases, tropical health and emerging infections who has contributed to 500+ peer-reviewed scientific papers. He urged that outbreaks such as Ebola are "not just a medical problem", with profound social and health impacts for many years to come.
Criticising the slow mobilization of WHO and the wider international community on Ebola, Professor Farrar made the case for strong "global bodies to look after global health" and criticised the strings attached by some governments, including the US, on funding for science and research.
In addition to the lecture itself, colleagues from the Wellcome Trust, one of the UK's major funders of science, presented the Trust's new funding streams to researchers from across the university. Professor Farrar also met a number of senior academics from a range of schools, providing an opportunity for Sussex to highlight its collaborative working and inter-disciplinary approach.
Speaking about the visit, Professor Johan Schot, SPRU's Director, said: "It was wonderful to welcome Professor Farrar to SPRU, and to hear about the new funding approach at the Wellcome Trust, a key stakeholder and major investor in UK science and innovation. We're also grateful for the lecture he gave on the impact of global health on the UK, and vice versa. It was very topical given the Ebola crisis in West Africa, and sobering to hear of so many other challenges facing the world with increasing resistance to the drugs upon which we rely. All of those involved in science policy and the research community should reflect on the implications for us all."
The Marie Jahoda lecture is held annually in honour of the renowned former SPRU academic, a psychologist who came to the University of Sussex in the 1960s and played a full part in the academic life of the University and its governance. After her official retirement, Marie began a new period of active creative work participating in the interdisciplinary research of the Science Policy Research Unit (SPRU). She made major contributions to research programmes on social and technological forecasting and the social psychological consequences of prolonged unemployment. The 2015 Marie Jahoda lecture will be given by Professor Jana Nowotny in February 2015 'A Social scientist in the land of scientific promise.'
See how the 2014 Marie Jahoda lecture unfolded on storify
The 2015 Marie Jahoda Annual Lecture will be given by Helga Nowotny, Former President of the European Research Council (ERC) on 26 February 2015