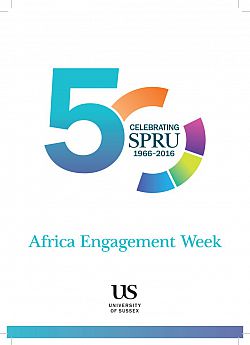 The SPRU-Africa Engagement Week and Conference took place from 23-27 May 2016, providing an opportunity for SPRU to work with colleagues, experts, institutions - both public and private, and government agencies based in Africa.
The aim is to explore ways to address pressing innovation challenges and foster innovation that is sustainable, inclusive, has a low impact on the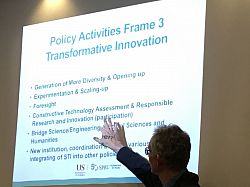 environment and does not exacerbate inequality.
A week of activities in Pretoria and Johannesburg, South Africa commenced with meetings focused on key sectors that include:
Policymaking (government agencies),
Research, knowledge and capacity-building (universities and research centres),
Industry (firms involved in innovation),
Advocacy groups (NGOs and civil society organisations)
In partnership with the South African Department of Science and Technology (DST), the visit culminated in a conference on "Science, Technology and Innovation Policies for Transformative Change" on 27 May 2016 in Pretoria. It was attended by about 80 people, including government officials, civil society groups, business representatives, and SPRU alumni from South Africa Nigeria, Kenya, Ethiopia, Tanzania, Namibia, as well as and the UK High Commissioner to South Africa. Please see Conference Presentations.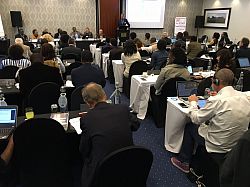 Johan Schot said: "The world is currently facing a series of crises and persistent problems. The modern way of provisioning our basic needs is not sustainable in the long run and is already causing the double challenge of inequality and climate change on an unprecedented scale.
At SPRU, we are working to address these issues head-on through an innovation policy lens that aims at transformative change. We hope to work with African-based science, technology and innovation and policy actors to identify challenges and opportunities in this field, share best practice, and develop long-term partnerships that will enable solutions to some of the most pertinent innovation research and policy questions of our time."
Speaking at the conference, the DST's Deputy Director-General of International Cooperation and Resources (ICR), Mr Daan du Toit, said science, technology and innovation (STI) could play a very important role in fighting poverty, inequality and unemployment in South Africa.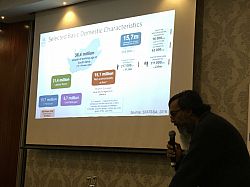 "We should be able to identify the role that STI can play in deepening democracy and how this can contribute to sustainable development globally," said Mr Du Toit, welcoming the SPRU's partnership with Africa to strengthen the potential for innovation to radically reconfigure economies and society.
Professor Johan Schot said people should be part of the innovation process from start to finish and policies should be more diverse, giving more options to open up to new ideas. He cautioned against ignoring informal economies, which played a very big role in society, particularly in Africa, and the need to have foresight, interfaces and coordination in innovation.
See also
For a full summary of the conference, please see South African Department of Science and Technology reports: Need for transformative innovation to benefit society
For more information on SPRU's Africa activities, please see SPRU-Africa.