SPRU is delighted to announce the appointment of a new Professor of Science and Technology Policy, Joanna Chataway, who joined from RAND Europe and who will convene SPRU's Science and Technology Policy (STP) Masters programme.
Professor Chataway's research interests are in the areas of global health, life science innovation, and science policy. She has carried out a variety of research projects examining global health and agricultural public–private partnerships, factors influencing change within the pharmaceutical sector, and regulation of biotech and pharmaceuticals.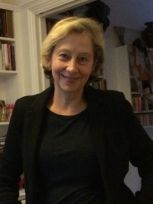 Professor Johan Schot, Director of SPRU said of the appointment 'I am delighted that Joanna Chataway has joined SPRU. She covers many important areas including research policy, science and technology and development, inclusive innovation and has a deep knowledge of healthcare. Her commitment to problem driven research and experience in working with stakeholders is a perfect fit with SPRU. Our students will profit a lot from working with her'.
Professor Chataway said 'I am thrilled to be joining SPRU and looking forward to working with the wonderful people who work here and with the students taking the Masters in Science and Technology Policy which I am co-convening. Since joining SPRU, I've been working with colleagues on new SPRU/Africa engagement activities and joint research. I am particularly excited about opportunities to work with the African Centre for Technology Studies to understand more about the political economy of policy and funding for science and research in Sub-Saharan Africa'.
Professor Chataway was previously research group director of Innovation, Health and Science at RAND Europe and will continue to lead RAND projects including evaluations of the Hong Kong Research Grants Council and European Commission funding of poverty related and neglected disease (PRND) R&D. She continues as an associate at the Innogen Institute, an interdisciplinary research institute based at the Open University and the University of Edinburgh.