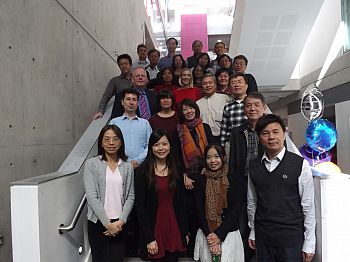 Senior figures from a number of central departments in the Taiwanese Government visited the University of Sussex this week for a tailored training programme with SPRU experts.
During their visit, Taiwanese officials participated in training sessions including:
Intellectual property and innovation, with Professor Ed Steinmuller

Innovation and emerging technologies: Britain's struggle for success in biotechnology, with Dr Michael Hopkins

Active Innovation Policy: debunking myths and challenges ahead, with Professor Mariana Mazzucato

Value creation and the development of creative industries, with Dr Josh Siepel

Technology policy and the energy system, with Professor Gordon Mackerron
This is the second time that the Taiwanese Government has visited SPRU for a bespoke training programme. Through our programmes, we aim to help stimulate new perspectives and ideas for tackling critical questions and challenges which policy makers around the world are grappling with today.