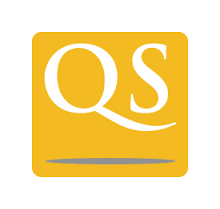 Recent university ranking systems have highly ranked subjects taught at SPRU, the Science Policy Research Unit, and across the School of Business and Management and Economics at the University of Sussex.
Puay Tang, Director of Teaching and Learning for SPRU, said: "Here at SPRU we are really proud of our interdisciplinary partnerships across campus and our excellent research-led teaching. So it was fantastic to see the latest results for the school in the Complete University Guide (CUG) and the QS University World Rankings – notably the top spot for Sussex in development studies. We are particularly delighted for those SPRU faculty members who work closely with colleagues in IDS and Global Studies."
The QS University World Rankings have ranked the University of Sussex number one in the top 100 universities in the world for development studies, above Harvard in the number two slot, Oxford (4) and Cambridge (8). The rankings mean Sussex joins an elite group of just six UK universities this year that ranked the best in the world for one of the 36 different subject areas surveyed by QS.
The ranking reflects the quality, impact and range of international development research undertaken and courses offered across the Sussex campus by the School of Global Studies, the Institute of Development Studies (IDS) and SPRU. The university's specialised Masters (MSc) programme in Innovation for Sustainable International Development, for example, is based at SPRU.
Other collaborations include the STEPS Centre, the Intrapreneurship Hub and on projects such as Brighton Fuse 2, as well as teaching in areas linked to innovation, sustainability, climate change, science policy, plus technology, project and innovation management.
The latest Complete University Guide (CUG) has also highly ranked other subjects taught within the School of Business Management and Economics (BMEc), where SPRU is based, with each subject improving its ranking from the previous year. The guide also recognised Sussex as one of the most improved universities.
Find out more?
SPRU offers a range of Masters courses spanning across development, science policy, innovation, technology, and project management. For full details, see our Study pages. SPRU with many other outstanding specialist courses available in related areas via BMEC and other schools.