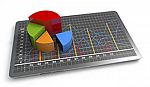 The SPRU submission argues for a cautionary approach to the use of metrics in research assessment. The response emphasizes that while metrics can help better understand developments in science, they have severe biases and limitations and, therefore they need to be properly harnessed in order to become reliable and robust sources of information for research assessment.
Professor Ben Martin, Professor Paul Nightingale and Dr Ismael Rafols, produced the collaborative response that draws on Professor Ben Martin's seminal work on assessments of research performance, different approaches to university research assessment and the (mis)use of indicators, and Ismael Rafols's work on novel and more multidimensional science metrics, in particular on science mapping and interdisciplinary research.
The Independent Review of the Role of Metrics in Research Assessment was set up in April 2014 in response to a request from David Willetts, Minister for Universities and Science, to HEFCE. The review looks at the extent to which metrics can be used across different academic disciplines to assess the excellence of research undertaken in the higher education sector. Part of the work is to gather views and evidence relating to the use of metrics in research assessment and management. Over 150 responses have been received.
SPRU's Professor James Wilsdon is leading the review, the results of which will be of interest to higher education institutions, research organisations and research funders, and could shape the next Research Excellence Framework exercise.
For more information:
News article on Metrics Review

Blog by Ismael Rafols: Will the REF disadvantage interdisciplinary research? The inadvertent effects of journal rankings
Research Policy, paper by Ismael Rafols: How journal rankings can suppress interdisciplinary research: A comparison between Innovation Studies and Business & Management