What is the driving force behind the above average market growth amongst small and medium-sized businesses in the creative digital economy? This workforce grew at four times the speed of the UK economy overall between 2004 and 2010, with the size of the UK creative economy now estimated as greater than the construction, manufacturing and financial services sectors. The economy appears to be in recovery, how important are creative, digital and IT business to continued economic success?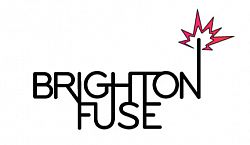 The 'Brighton Fuse' research initiative used Brighton – with its successful creative, digital, and IT cluster - to gather valuable new information to support skills development, business support, and economic development in Brighton and across the UK. From SPRU the Brighton Fuse team, includes Professor Paul Nightingale, Senior Research Fellow - Alex Coad, and Research Fellow - Roberto Camerani.
The project sought to:
estimate the economic contribution of this cluster to the local economy
measure its performance in terms of growth and innovation
identify the opportunities and challenges to better understand the barriers to growth
This information could be used to inform future strategies to make the cluster more competitive, spread learning to other regions, and provide the blueprint for achieving high growth creative, digital businesses.
Methodology

A quantitative survey of 500 creative, digital, and IT companies in Brighton & Hove was carried out. The survey included questions about the firm, business growth and size, barriers to growth, networking and relationships, as well as questions about the respondent. The questionnaire was targeted CEOs, MDs, founders or senior personnel of the firms.

In addition, 77 interviews with respondents ranging from managing directors of firms to
key festival co-ordinators, artists, programmers, freelancers, and academics were conducted. The qualitative research followed four themes: innovation strategy; festivals, networking and events; slash-slash careers; and lifestyle business. The researchers also conducted observational research of certain events in the festivals, networking meet-ups and meetings, and work in organisations such as Wired Sussex.

Findings

The research identifies a new category of business, referred to as 'superfused'. These companies combine creative and design skills with technology expertise, and show double-digit rates of growth in turnover and employment, despite the recession. They are continuously innovating business models, services, and products and fusing technology, the arts, humanities, and design with creative, digital, and IT skills.

The findings highlight the importance of fusing the arts, humanities and design with digital technology to achieve growth and innovation and points to a future business model that could be further developed nationwide.

Our findings suggests that Government intervention to support small and medium enterprise in this sector might be better targeted at the later stages of cluster development, giving it time to establish and provide support once its growth needs have been identified.

Animated video of the findings:

Impact and Influence

Research results have been disseminated widely, with articles in the media and also a feature on Brighton Fuse in the National Centre for Universities and Business 'State of the Relationship' report, 2014.

The Brighton Fuse project has received backing from several ministers, including Minister for Universities and Science David Willets, Caroline Lucas (MP for Brighton Pavilion), Mike Weatherly (Conservative MP for Hove & Portslade) and Ed Vaizey (Parliamentary Under Secretary of State for Culture, Communications and Creative Industries & MP for Wantage and Didcot).

Brighton Fuse and has been instrumental in obtaining £170 million investment to create 8,500 jobs and grow its technology businesses in Brighton, through a City Deal. The City Deal for Greater Brighton is part of the second wave of City Deals to get the go-ahead from government. Nick Clegg, Deputy Prime Minister, and Greg Clark MP launched City Deals on 12 March 2014.

Partners and links

The Brighton Fuse is a two-year study of the Brighton & Hove Creative, Digital, and IT (CDIT) cluster funded by the Arts and Humanities Research Council (AHRC), and carried out in collaboration between local universities (Brighton and Sussex), industry (Wired Sussex) and the National Council for Universities and Business.

Brighton Fuse

Creative Economy Showcase Keynote: David Willetts MP

Financial Times 'Brighton paves way for creative mix' (16.10.2013)

NCUB 'State of the Relationship' (p80-82)

Contact

Professor Paul Nightingale: P.Nightingale@sussex.ac.uk

Dr Roberto Camerani: R.Camerani@sussex.ac.uk