Professor Luc Soete - Chair
Luc Soete was Rector Magnificus of Maastricht University from September 2012 to 31 August 2016. Before that he was Director of the United Nations University research and training institute: UNU-MERIT located in Maastricht, The Netherlands and Professor of International Economic Relations and Director-Dean of the Maastricht Graduate School of Governance (MGSoG) at Maastricht University.
He graduated in economics from Ghent University, Belgium. He obtained a DPhil in economics from Sussex University where he worked as senior research fellow at the Science Policy Research Unit in the late 70's and 80's. From 1984 till 1985 he was visiting associate professor at the Department of Economics at Stanford University, USA. In 1986 he joined the new Faculty of Economics and Business Administration (now called the School of Business and Economics) at Maastricht University as professor of International Economics Relations. In 1988 he set up the research institute MERIT (Maastricht Economic Research institute on Innovation and Technology) which merged under his direction in 2005 with UNU-INTECH to become UNU-MERIT. In 2010 he became Director-Dean of the Maastricht Graduate School of Governance of Maastricht University.
Over the last 30 years, Luc Soete has contributed as (co-)author and (co-)editor to some 11 books, 50 refereed articles and some 100 chapters in books. In 2002, he received the MSM Honorary Fellow Award, in 2007 the Belgian reward Commandeur in de Kroonorde and in 2010 a Doctor Honoris Causa from his Alma Mater, the University of Ghent, from the University of Liege (2013) and from the University of Sussex (2016).
He has been a member of the Advisory Council for Science and Technology Policy (AWT), the Royal Dutch Academy of Science (KNAW), the Board of the Maastricht School of Management (MSM) and the Belgian media company Concentra. He has also been chairman and or member of a number of EC expert groups.
Professor Sandy Thomas - Deputy Chair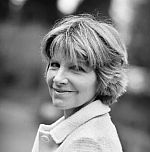 Professor Sandy Thomas OBE is the Director of the Global Panel on Agriculture and Food Systems for Nutrition. Until March 2015 she was at the Space Agency on secondment from the Government Office for Science where she headed the Foresight Programme from 2007-2014. She trained as a scientist at the University of London (BSc Botany and Zoology, PhD Plant Genetics). After lecturing in genetics at the University of London, she joined the Science Policy Research Unit (SPRU) at the University of Sussex (1987-1997) focussing on the life sciences, biotechnology and intellectual property rights. From 1997-2006, she served as Director of the Nuffield Council on Bioethics.
She has published widely on the development of public policy in science, particularly on intellectual property rights and biotechnology. She has also served on several national committees, including the DFID Commission on Intellectual Property Rights in Development.
Mrs Tera Allas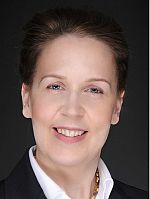 Tera is a Visiting Fellow at McKinsey Global Institute, McKinsey's business and economics research arm, and an adviser to a number of other public, private and third sector organisations. She also holds non-executive governance roles with Innovate UK and the National Institute of Social and Economic Research.
Until 2014, Tera was Deputy Head of the UK Government Economic Service and Director General at the Department for Business, Innovation and Skills, where she led on growth strategy, analysis and better regulation and authored an influential report on science and innovation leadership. Before this, Tera held Chief Economist roles at the Energy and Climate Change and Transport Departments.
Previously, Tera worked for 10 years as a management consultant at McKinsey & Company. She covered a wide range of geographies, sectors and functions, working most frequently on corporate and business unit strategy. Tera holds a M.Sc. in Technology and Industrial Economics (with distinction) from Helsinki University of Technology and an M.B.A. (with distinction) from INSEAD.
Professor Frans Berkhout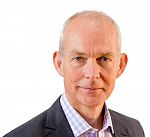 Frans Berkhout is Executive Dean of the Faculty of Social Science and Public Policy and Professor of Environment, Society and Climate at King's College London. From 2013-2015 he was Director of the Future Earth programme, based at the International Council for Science (ICSU) in Paris. Before that, Prof Berkhout directed the Institute for Environmental Studies (IVM) at the VU University Amsterdam in The Netherlands, and led the Amsterdam Global Change Institute. Among other advisory roles, Professor Berkhout was a lead author in two Assessment Reports of the Intergovernmental Panel on Climate Change (2007 and 2014) and a member of the 2014 Research Excellence Framework (REF) of the UK Higher Education Funding Council for England (HEFCE). He is chair of UK Future Earth, a joint committee of four UK scientific academies. He sits on the editorial boards of Research Policy, Journal of Industrial Ecology, Current Opinion on Environmental Sustainability, Environmental Innovation and Societal Transitions, Energy Research & Social Science and The Anthropocene Review. His early research was concerned with the economic, political and security aspects of the nuclear fuel cycle and radioactive waste management. Over the last 20 years, his work has been concerned with science, technology, policy and sustainability, with a focus on climate change. His main academic contributions have been to the understanding of innovation in socio-technical systems and adaptation to climate change impacts by organisations.
Mr Daan du Toit
Mr. Daan du Toit has held various positions, first in the South African Department of Foreign Affairs and since 2002, in the newly established Department of Science and Technology, related to the South Africa's international scientific and technological (S&T) cooperation. This included responsibility for establishing and managing the European South African Science and Technology Advancement Programme (ESASTAP) - a dedicated platform to promote scientific and technological cooperation between South Africa and the European Union. He has also represented South Africa in various multilateral forums dedicated to international S&T cooperation, including for example, the OECD Global Science Forum, the Group on Earth Observations in which establishment he had played a central role and bodies of the United Nations. He has also managed strategic S&T bilateral cooperation partnerships, notably establishing an innovation systems cooperation programme between South Africa and Finland. In October 2006, he was appointed as the South African Department of Science and Technology's Senior Science and Technology Representative to the European Union, a position based at the South African Mission to the European Union in Brussels, where he held the position of Minister Counsellor. In this capacity in addition to overseeing South Africa and Europe he represented South Africa on the Joint Expert Group of the Africa-EU Science, Information Society and Space Partnership and in the Bureau of the Africa-EU High-Level Policy Dialogue on Science, Technology and Innovation. With effect from 1st June 2014, he was appointed as Deputy Director-General for International Cooperation and Resources in the South African Department of Science and Technology, responsible for all aspects of South Africa's international science, technology and innovation partnership.
Professor Richard R. Nelson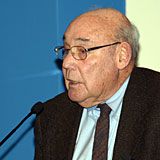 Richard R. Nelson is an economist by formal training. Over his career he has taught at Oberlin College, Carnegie Mellon University, Yale University, the University of Manchester, and Columbia University. He has served as research economist and analyst at the Rand Corporation, and at the President's Council of Economic Advisors. He presently is Professor of International and Public Affairs, Business, and Law, Emeritus, at Columbia University, and he works out of the Columbia Earth Institute. .
His central interests have been in long-run economic change. Much of his research has been directed toward understanding technological change, how economic institutions and public policies influence the evolution of technology, and how technological change in turn induces institutional and economic change more broadly. His most cited works have included his book with Sidney Winter, An Evolutionary Theory of Economic Change, his The Moon and theGhetto, and his National Innovation Systems. His most recent major publication is Innovation and the Evolution of Industries: History Friendly Models, which he co-authored with Franco Malerba, Luigi Orsenigo, and Sidney Winter.
He has received the Honda Prize, the Tinbergen Award, the Leontief Award, and the Veblen-Commons Award for his research, and has been awarded an honorary degree by several universities.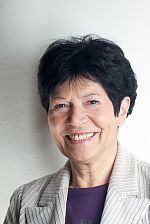 Professor Helga Nowotny
Helga Nowotny is Professor emeritus of Social Studies of Science, ETH Zurich. She has held numerous leadership roles on Academic boards and public policy councils, and she has authored many publications the social studies of science and technology. Before moving to ETH Zurich, she was Professor and Head of the newly founded Institute for Theory and Social Studies of Science of the University of Vienna.
Nowotny is one of the founding members of the European Research Council, which has been established to fund frontier research at EU level based on the sole criteria of scientific excellence and pan-European competition.[6] There she served as the Vice President and in February 2010, Nowotny was unanimously elected to the position of President of the European Research Council after the resignation of the founding president, Fotis Kafatos. In 2014, she was appointed chair of the ERA Council Forum Austria, which advises the Austrian Ministry of Science and Research at the interface of European and national research policy.
Professor Carlota Perez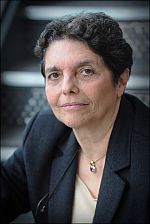 Venezuelan-British researcher, lecturer and international consultant, Carlota Perez studies the history of technical change and its impact on economic growth and development. She is Visiting Professor of International Development at the London School of Economics, UK; Professor of Technology and Socio-Economic Development at the Ragnar Nurkse School of Innovation and Governance at Tallinn University of Technology, Estonia; and Honorary Professor at SPRU, the Science Policy Research Unit at the University of Sussex, UK. Carlota has acted as consultant for several Latin American governments and for international organisations and multilateral agencies such as UNIDO, CEPAL, the Andean Pact, the World Bank, the OECD and the EU, where she recently chaired the European Commission's Horizon 2020 Expert Group for Green Growth and Jobs.
Her work has contributed to the present understanding of the relationship between technology, innovation and economic development; between technical and institutional change; and between finance and technological diffusion. She is currently working on a sequel, Beyond the Technological Revolution, funded by the Anthemis Institute, which analyses the roles that government, business and civil society play in the deployment of the potential of each revolution.
Dr Mónica Salazar Acosta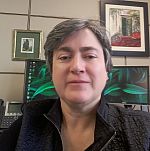 Mónica Salazar is a lead specialist in the Competitiveness and Innovation Division in the Inter-American Development Bank. She is based in Bogota, Colombia. Prior to joining IDB she was the executive director of the Colombian Science and Technology Observatory for almost 6 years. She has an extensive career in both public and private organizations that support science, technology and innovation (STI) in the region. In the Colombian Department of Science and Technology - Colciencias she worked in management positions in different areas such as innovation, human capital training, strategic planning, and business development. She was also the Division Chief of Technological Development at the Colombian Department of Strategic Planning. Furthermore, she consulted for several organizations such as the Bogota Department of Education, Colombian Institute of Higher Education, the Ibero-American Network of Science and Technology Indicators (RICYT), Centro Redes (Argentina), Fundacyt (Ecuador), Instituto Quinaxi (Ecuador), and Centro de Producción Más Limpia (Colombia). Mónica is an economist (Universidad del Rosario, Colombia), and holds a master's degree in technical change and industrial strategy (Manchester University, UK) and a PhD in Communication (Simon Fraser University, Canada). Her main areas of expertise are public policy in STI, indicators of STI, innovation systems, technology and innovation clusters, and knowledge societies.
Dr Keith Sequeira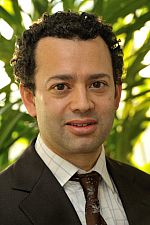 Keith is a member of the Cabinet of Carlos Moedas, European Commissioner responsible for research, science and innovation, where his responsibilities cover open innovation, open science, Horizon 2020 and scientific advice for policy. He was previously a member of the Cabinet of the Commissioner Máire Geoghegan-Quinn and has worked in the European Commission on monitoring of national research policies, preparing the Commission proposals for Horizon 2020 and the 7th Framework Programme, the Innovation Union flagship initiative, innovation indicators and public procurement of innovation. He previously worked in the UK government on biotechnology, international trade, performance monitoring, public private partnerships and UK international science and innovation strategy. He holds a D.Phil from SPRU and a first degree in physics from the University of Cambridge.
Professor Margot Weijnen
Professor Margot Weijnen holds the chair of Process and Energy Systems Engineering at the Faculty of Technology, Policy and Management, TU Delft. She is the founding and scientific director of Next Generation Infrastructures. She directed the TU Delft Inter-faculty Research Center on Design and Management of Infrastructures from 1998 until 2009. She served as a member of the Advisory Group on Energy for the European Commission, the Dutch Innovation Platform and the Netherlands General Energy Council. Among other current affiliations, she is a member of the Netherlands Scientific Council for Government Policy.
Margot's expertise is in process systems design and management (focus on designing for reliability and availability), energy resource management, energy technologies, energy infrastructure design and management, including institutional design.
Professor Lan Xue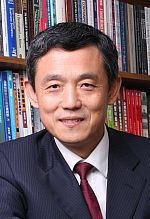 Lan Xue is a Cheung Kong Chair Professor and Dean of School of Public Policy and Management at Tsinghua University. His teaching and research interests include public policy analysis, STI policy, and crisis management. Dr Xue is also an adjunct professor at Carnegie Mellon University and a Non-Resident Senior Fellow at Brookings Institution.
His many public service appointments include a member of the Expert Committee on Emergency Management of the State Council of China, Vice President of China Association of Public Administration, Vice Chairman of the National Steering Committee for MPA Education of China, a member of the Visiting Committee for Harvard Kennedy School, and a member of the Governing Board of International Development Research Center (IDRC).