Free online fitness classes for students and staff
Posted on behalf of: Sussexsport
Last updated: Tuesday, 16 March 2021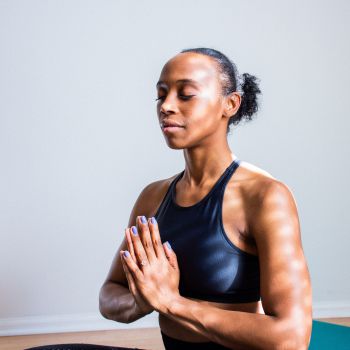 Free fitness classes with Sussexsport
Sussexsport's Stay Home With Us programme is continuing throughout the spring term, with free live fitness sessions for the campus community.
Classes take place on Zoom, and are open to University of Sussex, BSMS and IDS students and staff.
Sessions run every weekday and are completely free. To get involved you just need to register and login via the University Zoom account using your Sussex single-sign-on (SSO).
Classes are lead by Sussexsport's popular instructors and include:
Dynamic Yoga
Zumba
Stretch and Relax
CardioBox
Core and Stretch
High Intensity Interval Training (HIIT)
Dynamic Pilates
LBT
Strength and Conditioning
Check our timetable for the full schedule and Zoom login information.
Keep moving your way
Remember, however you want to keep moving we're behind you.
In addition to our live online classes, we have downloadable workouts that you can do at a time to suit you, as well as expert advice and video tutorials from our Fitness Team. So there's plenty of ways to keep moving and stay connected.
Visit our webpages and social channels to find out more, and get in touch if you have ideas or suggestions for things you'd like to see.
Sharing stories
We're asking members of our community what they're doing to make life in lockdown that little bit easier.
MA student Laila tells us how yoga is reminding her that it's ok to go slowly and appreciate the imperfections of life.
And our Deputy Head of Sport, Terry Cooper, describes how a change of mindset has given him the motivation to start up running again.
You can read more blogs and advice from our Fitness Team on our Medium page.
What would you like to see?
Fill in our short survey to tell us what you would like to see from our online programme in the future. It only takes a minute to complete and will shape our planning so that we can provide you with even more of the Sussexsport experience online.
Please read our Health Commitment Statement and our working out at home safely information before taking part in any of our home workouts, and get in touch if you have any queries or concerns.