Self-neglect practice: a study of adults social care policies and practices to support beneficial outcomes in self-neglect
Funder
Department of Health
Period of research
April - December 2013
This project explores what constitutes good practice in working with self-neglect.
Until recently, there has generally been little guidance on how to deal with self-neglect issues and specific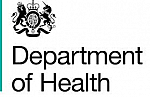 data on prevalence or outcomes are rarely collated. Using a survey of local authorities and interviews with managers, professionals and service users, this project aims to identify what seems to have been effective in self-neglect cases and what can be learnt from these experiences.
_________________________________________________________________________
Practice enquiry into supervision in a variety of adult care settings where health and social care practitioners work together
Funder
Social Care Institute for Excellence (SCIE)
Period of research
May 2013
Principal Investigators
This practice enquiry was commissioned to form part of the knowledge base for a practice guide for supervision in adult services where both health and social care personnel work.
The enquiry explored the delivery of supervision across a range of joint and integrated team settings within adult care, uncovering the types of supervision in use and their perceived outcomes for stakeholders. The purpose of the research was to seek examples of supervision which stakeholders viewed as 'good

practice' and, in doing so, explored the factors that made supervision effective for workers, those who use the services, and organisations.
Download the final report: Putting effective supervision into practice: Supervision and service inspection
_________________________________________________________________________
Scoping the issues around self-neglect in social care and allied health and welfare adult services
Period of research
January 2013 - April 2013
Self-neglect in adults is a complex and varied issue. In England, as in many other countries, there is as yet no widespread or definitive approach to workforce development to assist in addressing the difficulties of practice with self-neglect.
This study explored the extent of need and justification for such an undertaking by reviewing evidence from the research literature, relevant serious case reviews and interviews carried out at five localities across the country.
The findings added to what is already known about the challenges of self-neglect practice, and identified key workforce development issues to be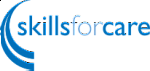 addressed. They also identified examples of ways forward already in progress, and pointed to key priorities for the sector skills council, Skills for Care.
Download the final report:
Braye, S., Orr, D. and Preston-Shoot, M. (2013): A Scoping Study of Workforce Development for Self-Neglect. London: Skills for Care.
_________________________________________________________________________
The governance of adult safeguarding / Self-neglect and adult safeguarding
Funder
Department of Health
Period of research
December 2009 - May 2010
This project investigated what constitutes effective governance in Safeguarding Adults Boards. It gathered data from a systematic literature review, five workshops with senior managers and safeguarding specialists, five key informant interviews, and detailed documentation from 47 Boards.
Download the final reports:
See also: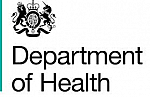 Braye, S., Orr, D. and Preston-Shoot, M. (2012): 'The governance of adult safeguarding: findings from research', in The Journal of Adult Protection, 14(2), pp 55-72
Braye, S., Orr, D. and Preston-Shoot, M. (2011): 'Conceptualising and responding to self-neglect: the challenges for adult safeguarding', in The Journal of Adult Protection, 13(4), pp 182-193
_________________________________________________________________________
* banner image provided courtesy of the Newhaven Community Development Association (NCDA)