Chief of Europe's leading climate innovation initiative to open Sussex conference in Valencia
Posted on behalf of: Transformative Innovation Policy Consortium
Last updated: Thursday, 31 October 2019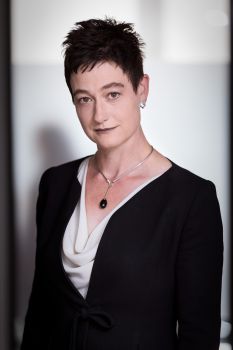 The Sussex-led Transformative Innovation Policy Consortium (TIPC) has announced that the Chief Executive Officer of EIT Climate-KIC, Dr Kirsten Dunlop, will open its annual conference in Valencia next month.
TIPC is a multi-country initiative dedicated to how researchers, policymakers and game-changers can mobilise the power of innovation to address the societal and environmental challenges of our time. It is coordinated out of SPRU at the University of Sussex Business School and the Centre for Global Challenges at Utrecht University.
Dr Dunlop's opening talk will focus on the new Climate-KIC strategy, Transformation, in Time, which sets out the need for systemic change to address the climate emergency. It will kick off work between TIPC, Climate-KIC and other partners to meet this challenge through innovation, experimentation and collaboration.
EIT Climate-KIC is one of the world's foremost voices in identifying and developing innovation that helps society mitigate and adapt to climate change.
"Climate-KIC is essentially a community of practitioners. We orchestra at the interface between public policy, public funding, private funding and climate world-decision making," said Dr Dunlop. "We see enormous resonance in the work of TIPC with Climate-KIC, and the research work that's being done. We welcome the new transformative research agenda on innovation and our partnership with TIPC on this."
The conference in Valencia has been organised by SPRU at the University of Sussex Business School and co-funded by the EU-SPRI, in collaboration with Utrecht University and INGENIO (CSIC-UPV), Spain's leading centre for innovation studies.
It will bring together policymakers, funding agencies, transition researchers and practitioners from around the world – including representatives from the European Commission, UK Research and Innovation, the Sustainability Transitions Research Network, Globelics and the Canadian International Development Research Centre.
They will join TIPC's core and associate members from South Africa, Colombia, Norway, Finland, Sweden, China, Senegal, Ghana and Kenya. Together, participants will co-create an emerging research agenda for transformative innovation policy.
TIPC is coordinated out of the University of Sussex, which has a legacy of challenging conventional thinking and discourse to help tackle global challenges.
"We are delighted that TIPC and the Business School are strengthening their partnership with Climate-KIC, one of the world's leading climate change initiatives", said Professor Steven McGuire, Dean of the University of Sussex Business School.
"Collaboration is vital to meeting the aims, in our Research Strategy, to address the grand issues of our time, by challenging conventional thinking and discourse, and to being creative, open and innovative in our approach."

Further information: www.tipconsortium.net