News
Planned rail strike action next week
Posted on behalf of: Transport Office
Last updated: Thursday, 16 June 2022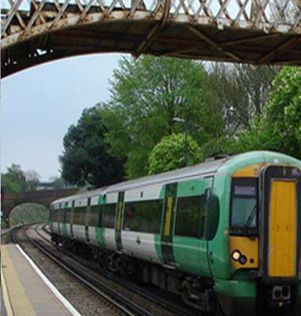 Update 16/06/22: no train services will serve Falmer station during strike days. There will be no trains to Falmer station and most other stations along the south coast. Only two trains will run per hour from Brighton to London.

See a full map of service closures during strike days, and more information via Thameslink.
Following an announcement by the National Union of Rail, Maritime and Transport Workers (RMT), national strike action is planned during June affecting 13 train operating companies. Due to the nature of the strike action, severe disruption is expected in the event that this strike action goes ahead with limited train services and capacities nationwide.
This will include services local to East Sussex and either to or nearby Falmer station and Brighton, including Southern Rail and Gatwick Express. Thameslink members have voted for action short of a strike only, however services may still be impacted.
Rail strike action is planned for:
Tuesday 21 June
Thursday 23 June
Saturday 25 June
Please ensure you monitor local train services at Southern Rail, Gatwick Express, and Thameslink if you plan to travel to campus or elsewhere via train on the above dates.
An overview of the planned strike action is available via National Rail, and general information about train services to campus is available on the Transport pages.