Residential, Sport and Trading Services
Residential, Sport and Trading Services is responsible for the development and delivery of housing, sport, catering, retail, conferences and childcare at Sussex.
RSTS supports and enhances the student and staff experience, in line with agreed long-term development plans for the University. This includes improved social and retail provision, linked to a planned programme of residential development, and development of sports provision.
Key services
Director: Charles Dudley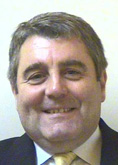 Charles has more than 20 years' experience dealing with student housing, trading, conferences and related services in a higher education context. This has involved engagement with several external organisations including seven years on the Board of the British Universities Accommodation Consortium, three as Chairman.
E c.r.dudley@sussex.ac.uk
T (01273) 678679
Residential, Sport and Trading Services website