Office of Governance and Secretariat
The Office of Governance and Secretariat combines strategic planning for the University of Sussex with corporate governance activity.
As its core service, it provides a range of support to the University's senior management to assist in the delivery of strategic priorities and compliance requirements. Specifically, it:
Undertakes strategic planning, incorporating management of the annual planning process and work on resource allocation;
Liaises with the Higher Education Funding Council for England, including the submission of statutory returns;
Protects the University through effective corporate governance and compliance processes, including administration of the business of the University's governing body, records management and data protection;
Supports the work of a number of senior University committees, including Council, Senate, Court, Strategy and Resources, Nominations, Audit and Research Strategy
Key services
VCEG Support
Strategic planning
Unit plans
Student logistics
HEFCE relationship & data returns
Legal (general)
University Regulations
Risk management
Senior University Committees
Student discipline and complaints
Director: Owen Richards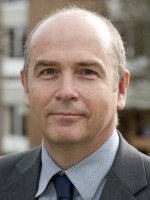 Owen joined the University in 1990 and after working in various student facing roles became Academic Registrar in 1999, and most recently headed a combined Student and Academic Services. In 2011 he was appointed Academic Secretary, leading the newly created Office of Governance and Secretariat.
E O.M.Richards@sussex.ac.uk
T (01273) 877019 or (01273) 877091
Office of Governance and Secretariat website