In response to the discipline-wide challenges from the replication crisis in psychology, we identified the need for a strategic focus area in Psychological Methods. We build on our strengths in research methodology and promote best practice in study design, Open Data, and statistical practice.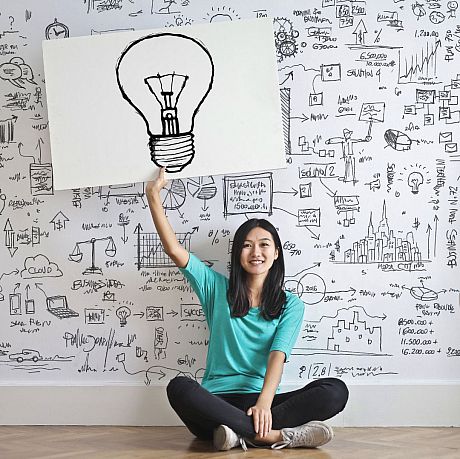 What is the psychological methods strategic focus area?
The psychological methods strategic focus area brings together expertise in psychological methods and statistics to promote the principles of open science and ensure the highest standards of statistical and methodological practice across the research groups within the school. This aim is achieved both through direct collaboration on research grants and papers, and through a commitment to training high levels of statistical and methodological literacy at all levels (undergraduate, postgraduate, doctoral, post-doctoral and early-, mid- and late-career researchers).
Promoting open science and statistical literacy
A major part of our work is promoting good scientific and statistical practice, both internally and externally. Internally, as well as running undergraduate and postgraduate taught modules in statistics, we run workshops for doctoral, postdoctoral and faculty-level researchers on open science, R and RStudio, and statistical practice. One of our major goals in 2019-2022 is to train the entire research community within the school to be proficient in R and RStudio. In 2017, we overhauled the postgraduate curriculum so that all methods teaching used R, and the undergraduate curriculum underwent a similar overhaul in 2018 with the new curriculum first rolled out in 2019.
We also act as statistical consultants and collaborators on grants and projects spanning all of the research groups within the school. We aim to help colleagues to achieve the highest standards of methodological rigour in their work to help the school improve its already high standards of research excellence. Some examples of these collaborations across the research group:
Behavioural and clinical neuroscience
Cognitive psychology
Developmental and clinical psychology
Social and applied psychology
Externally, members of the group actively promote open science and develop statistical literacy through invited talks, workshops, textbooks and journal articles. Colling, Dienes and Field have published journal articles discussing open science and statistical practice (e.g., Benjamin et al., 2018, Colling & Szucs, 2018, Dienes, 2011, Dienes, 2014, 2019, Dienes & McClatchy, 2017, Field & Wilcox, 2017). Dienes is the author of the highly regarded book Understanding Psychology as a Science. Field is internationally known for his range of statistics textbooks (e.g. An adventure in statistics, Discovering statistics using IBM SPSS Statistics, Discovering statistics using R). His discovering statistics books have been cited more than 68,000 times in research papers and his YouTube channel of statistical training has had more than 3 million views.
Infrastructure
We have committed substantial funds to developing the psychological methods strategic focus area. In particular, we appointed two methodologists in 2019 to spearhead the delivery of the new undergraduate methods curriculum and to build capacity in R through training throughout the school.