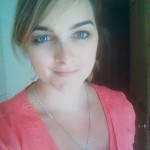 Dr
Rebecca Semmens-Wheeler
Role
Research
I have recently completed my DPhil in the School of Psychology at Sussex University, supervised by Professor Zoltan Dienes. My research explores the cold control theory of hypnosis (Dienes and Perner, 2007) using a variety of quantitative methodologies. Specifcally, my research is investigating the contrasting role of meta-awareness in meditation and hypnosis.
You can see an overview of some of these ideas here.
I have used both alcohol and TMS (transcranial magnetic stimulation) in separate experiments to explore the role of the brain in hypnosis, surveys to investigate potential correlates of hypnotisability and cognitive experiments to explore differences in attention, volition, and other cognitive features of consciousness (and unconsciousness) in people of different levels of hypnotic susceptibility.
I am currently also exploring the effects on of mindfulness meditation consciousness and behaviour with a view to discriminating it from hypnosis, with which it is frequently confounded. Meditation is also a part of my practice as a member of the Triratna Buddhist Community.
Teaching
I teach at Sussex on the following modules: Brain and Behaviour; Psychobiology; Personality and Individual Differences and for the Open University on the 'Discovering Psychology' and Psychobiology modules.