Please fill in a short survey about your experience so far this term
Posted on behalf of: University of Sussex
Last updated: Monday, 12 October 2020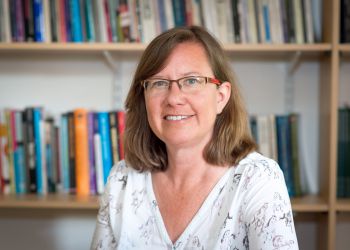 On Monday 12 October, Pro Vice-Chancellor for Education and Students, Kelly Coate, emailed all students. You can read the message in full below.
Dear students,

I'm in touch with a brief additional update this week. Read on to let us know how your studies are going and find out about extra bookable spaces added to the Click and Study service.

Listening to your feedback

Do have a look at the 1-minute video below to hear from Graeme Pedlingham, Deputy Pro Vice-Chancellor for the Student Experience, about why your views matter, as well as new Zoom drop-ins for final-year students from 5-6pm on Thursdays.
Please fill in this quick survey to say how this term is going for you so far – it's open until Wednesday 21 October. Your views are really important and will help to shape positive changes in the University, your School and your course. We will be responding to feedback in the coming weeks.

Click and Study

More spaces have been added to the Click and Study service, in Bramber House: on the second floor (in the former Dine Central), and in the Gallery (part of the Conference Centre, on the third floor).

In response to student feedback we have also increased the flexibility of booking options, meaning you can now book study spaces in blocks of one hour or more, up to 15 hours a week.

Visit the Click and Study page to book. You can find out how to use the Click and Collect service on the Library website too.

With best wishes,

Kelly

Kelly Coate
Pro Vice-Chancellor for Education and Students