News
New Academic Developers colleagues
By: Katie Turner
Last updated: Wednesday, 7 September 2022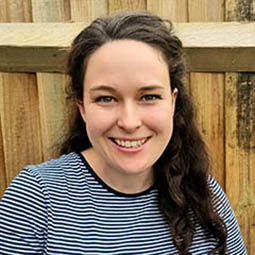 New to Academic Development
The Academic Development team are delighted to have new colleagues in addition to a new role, Academic Enhancement Officer, to support the growing remit of this team.
Charlotte Crouch

Academic Developer
Charlotte joins the team from the Research and Academic Engagement team at The National Archives, where she looked after internal research culture, events and training as well as supporting student archives. Charlotte has completed her PhD in Medieval History at the University of Reading, where she enjoyed developing her expertise in education and student learning.
As a widening participation fellow, Charlotte designed and co-led a teaching enrichment placement for PhD and PGCE students and has a particular interest in inclusive curriculum design. Charlotte will be supporting the School of Education and Social Work, Global Studies and Law, Politics & Sociology.
---
Simona Connelly

Academic Enhancement Officer
Simona has worked for the University of Sussex since 1990 in which she started in Undergraduate Admissions then to move onto undergraduate exams. Simona has joined the Academic Development team from Student Progress and Records working in Exams. Simona brings a wealth of knowledge on higher education processes to a new role as Academic Enhancement Officer.
Simona is a huge fan of quizzes and participated and won the quiz fifteen to one on Channel 4. Simona also has a pet parrotlet.
For more information about the wider team please visit our About us page.