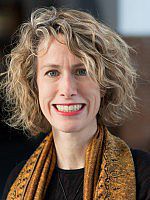 Dr
Meaghan Clarke
Biography
Dr Meaghan Clarke has degrees from the University of Guelph (BA Hons), the University of Carleton (MA), and the University of Sussex (DPhil). Dr Clarke was the recipient of a Leverhulme Special Research Fellowship (2002-2004), has been a Fellow at the Harry Ransom Center, University of Austin, Texas and has received funding from the AHRC and the British Academy.
Dr Clarke is interested in gender, colonialism, institutions and interdisciplinary approaches to visual culture. She supervises AHRC collaborative projects with the National Portrait Gallery, National Trust, Brighton Museum and Art Gallery, Royal Pavilion and Charleston Trust that explore collecting and collection history, domestic interiors, colour theory, photography and artistic partnerships. Currently, she leads on the AHRC Cultural Engagment scheme projects at Sussex.
Dr Clarke has published widely on gender, art writing, taste, portraiture, travel, fashionability and Canadian art. She has delivered papers and chaired panels in the United States, Canada, Europe and the UK; these have included CAA, AAH, UAAC, NAVSA and CIHA conferences. She served as a Trustee of the Art Historians Association and acts as an External Advisor for museums and universities. Dr Clarke is pursuing projects which address Fashionability, Portraiture and Exhibition Culture. Her related project examines the construction of the discipline at the end of the nineteenth-century.
Dr Clarke contributes to undergraduate and post-graduate teaching on Victorian and Edwardian Art, Modernisms and the Representation of Women. Dr Clarke continues to supervise doctoral students and welcomes applications that match her areas of expertise.
Role
Director of Doctoral Studies
School of History, Art History and Philosophy