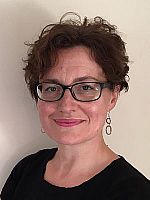 Biography
I have worked in Special Collections since 2000 and and am an active committee member of the UK Group for Literary Archives and Manuscripts and the CILIP Rare Books and Special Collections Group. I have worked on various projects and been responsible for organising conferences and events relating to archival collections and educational access to such materials.
Role
I am responsible for the care and accessibility of the University's archives, manuscripts art and rare book collections situated in Special Collections in the Library. These collections include the Mass Observation Archive, the papers of Leonard & Virginia Woolf and Rudyard Kipling. My role includes ensuring the provision of research and learning support, and outreach activities relating to the collections. As Curator of the Mass Observation Archive I am also responsible for overseeing the continued acquisition of data through the Mass Observation Project and other related projects.
I am particularly interested in increasing access to archival collections within the wider community and the role such materials can play in education at all levels. I was awarded a University of Sussex Teaching Fellowship in 2010 to research innovative teaching activities in several UK and US universities using archival and manuscript collections.
I have been involved in various widening access projects including the JISC funded Mass Observation Communities Online (2010), and HLF funded Lives at War project (2011). I have also presented papers on the Mass Observation Archive at conferences and venues around the UK, US, Europe and South Korea.