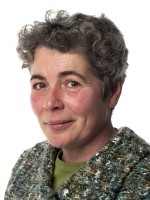 Miss
Dorothy Lamb
Post:
Head of Schools Personal Assistant and Student Engagement Coordinator (Mathematical and Physical Sciences (Professional Services), Physics and Astronomy, Mathematics)
Location:
PEVENSEY 2 3A2
Email:
D.J.T.Lamb@sussex.ac.uk

Telephone numbers
Internal:
2724
UK:
01273 872724
International:
+44 1273 872724
download vCarddownload vCard to your mobile
Biography
Background
BA Librarianship with French
PGCE (middle school)
Role
My post of Head of School's Personal Assistant and Student Engagement Coordinator encompasses a multitude of areas, including:
Acting as administrative assistant to the Head of School and School Management team
Secretary to the termly School Meeting, monthly MPS Executive meeting and termly School Student Experience Group
Admin responsibility for academic recruitment process within the school
Admin responsibility for probation, promotion, sabbatical, grievance, leaving procedures and other academic areas
Admin responsibility for committee timetable and organising meetings
Coordinating the publication of school information
Assisting the Director of Student Experience with effective and proactive support on matters relating to the student experience
Leading the Student Engagement Team - supervising two members of staff
Supporting the student and staff experience, including u/g induction planning, National Student Survey (NSS) activities, finalists' parties, cake events and other ad hoc school engagement
Admin key contact and support for Student Reps within the School
Admin representative on student departmental committees
Responsibility for Student Rep web pages
Editorial responsibility for the fortnightly MPS update
Not officially within my role, but a very enjoyable adjunct, is proofreading
Current post:
2009 - Head of School's Personal Assistant and Student Engagement Coordinator in the School of
Mathematical & Physical Sciences
Previous posts:
1994-2009 - Biology Librarian in the School of Life Sciences
1990-1994 - Technical Librarian at Seeboard plc
1984-1990 - Bookseller at Robinson's Bookshop, with managerial responsibility for their branch at Brighton University, Falmer
1982-1984 - Clerical officer in the Medical Physics Department at RSCH
______________________________________________________________________________________________
I organise twice-yearly local history lectures for the West Hill Community Association at the West Hill Hall, Compton Avenue, Brighton - usually April/May and October - plus an annual craft fair.
______________________________________________________________________________________________
Great admirer of the Victoria Baths, Manchester, Victorian and Edwardian swimming pools in general, particularly Moseley Road Baths, Birmingham, glorious gothic Victorian architecture, the Arts & Crafts movement and follies.
Maker of lots of crafty things - stained glass, mosaic and various knitted items (Clangers and bendy buses included).
Outreach knitting
September 2017 - I knitted bendy buses for Lily Asquith's science bus project with Brighton & Hove Bus Company
January 2015 - I knitted Achilles and a tortoise or three for Dr Filippo Cagnetti to illustrate Zeno's Paradox to schoolchildren in Maths Outreach
July 2014 - I knitted an exhibition of neutralinos, charginos and supersymmetry particles for our Physics & Astronomy department for their stand at the Royal Society Summer Science Exhibition, see https://www.dropbox.com/sh/w9yjzgukn352zsn/AAAs64fMoGFVqgz4Ntp10x0Aa#/.
November 2013 - I knitted pseudospheres used in Dr Omar Lakkis's talk for Cafe Scientifique, Portsmouth
______________________________________________________________________________________________

2016-to date - Participant in the University of Sussex craft fairs
2014-to date - Organiser of annual 'Craft Works' craft fair at the West Hill Hall, Seven Dials, Brighton
2010 & 2012 - Participant in Lewes Art Wave
2009 - Participant in the Brighton Artists' Open Houses